Lululemon 2Q Improves, Fiscal View Raised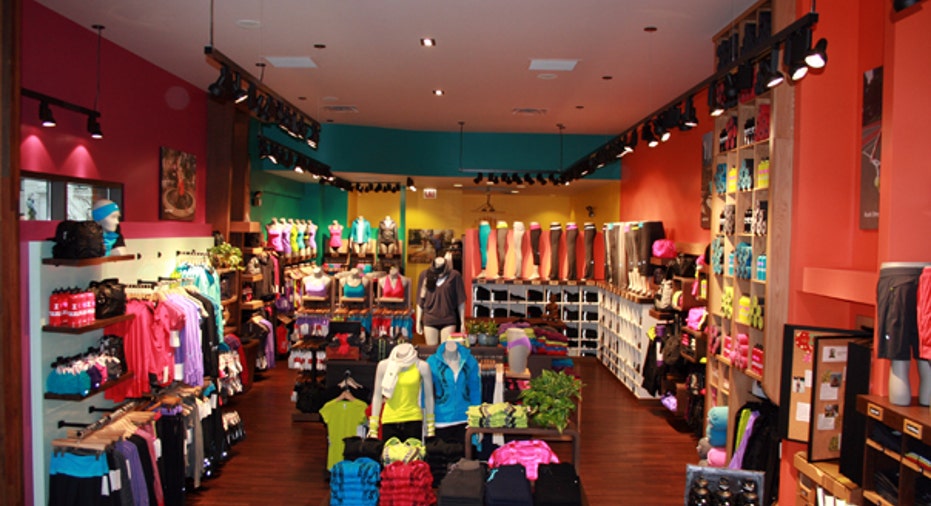 Lululemon Athletica (NASDAQ:LULU) reported on Friday a stronger-than-expected second-quarter profit that climbed on heightened demand at its more established stores, leading the retailer to lift its fiscal view.
The Vancouver-based maker of yoga apparel posted net income of $38.38 million, up 26 cents a share, compared with $21.8 million a year ago. The results were ahead of average analyst estimates polled by Thomson Reuters of 22 cents.
Revenue for the three months ended July 31 was $212.3 million, up 39% from $152.2 million a year ago, missing the Streets view of $206.4 million.The athletic retailer attributed the gains to a 20% increase in comparable store sales, a key metric for retailers that tracks sales at stores open more than a year.
Our business remained very healthy through the second quarter, as strong sales productivity and operating margins grew pre-tax income by more than 60%, Lululemon CEO Christine Day said in a statement.
Reflecting the strong results, Lululemon lifted its fiscal view and revealed a profit for the current quarter in line with Wall Street expectations.
Lululemon expects revenue for the current quarter to be in the range of $225 million to $230 million Wall Street is looking for sales of $229.4 million. The retailer sees third-quarter earnings between 22 cents and 24 cents a share. Analysts predict 22 cents.
For the fiscal year, the company now forecasts revenue between $930 million and $950 million on earnings between $1.10 and $1.14 a share. Analysts are predicting earnings of $1.07 a share on sales of $942.6 million.
We are confident that we are well positioned to manage successfully through the current economic environment while sensibly pursuing our future opportunities, Day said.