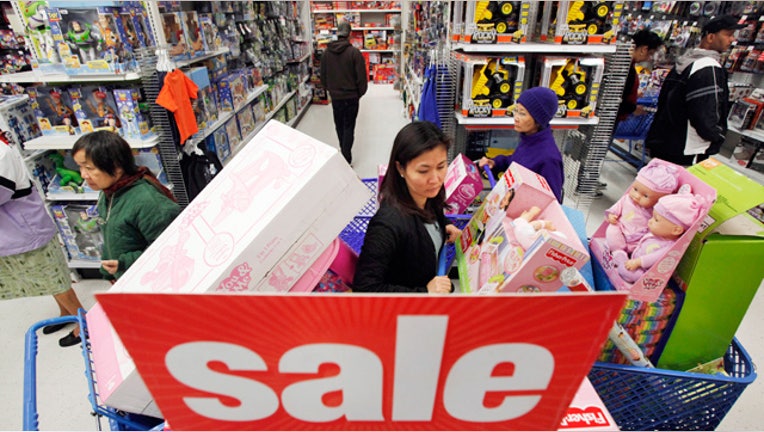 Is that stamp card really bringing customers back? We share the secrets of business owners who've developed loyalty programs that make a difference.
Two years ago, I pulled a local merchant's "rewards card" out of my wallet — and stopped using it. The benefits it offered were so paltry that I no longer considered them worth the few seconds required to dig the card out each time I passed through the checkout line.
I'm not alone. A recent study by ACI Worldwide, a marketer of electronic payment solutions, found that nearly a quarter of Americans have received a customer-loyalty reward they considered too small to take seriously. Only about a third had received a reward or promotion that prompted them to return to the store that offered it. And a stunning 44 percent said they'd actually had a negative experience with a loyalty program.
Customer loyalty programs are ubiquitous these days — airlines, hotels and retailers of every stripe use them to encourage repeat business. But they don't always use them well. Some, like my local merchant, offer rewards that aren't valued by their customers. Others design programs that are too complicated for customers to easily understand or appreciate, or that are too restrictive. (Ever try to actually book a flight using airline miles?)
Designing your loyalty program
"To design a program that works, you have to understand why your customers use your service or buy your products, and what would get them to use or buy more," says Heather Evans, a business consultant and formerly head of client analytics for the global markets division of Bank of America Merrill Lynch.
For many consumers, that means getting something they truly value, ideally for free. It's what Kelly Hlavinka — a managing partner and loyalty specialist with Colloquy, a resource provider for the loyalty marketing industry — has called a "compelling hard benefit."
But giving loyal customers what they want can also involve giving them something they can't easily get anywhere else, or that makes them feel in some way connected to or appreciated by your business — what Hlavinka calls a "soft benefit." It might be special access to an event, or special treatment.
"Any program designed to keep clients and increase how much they spend with you is a loyalty program," confirms Evans. "So your solution might include events, user groups, a newsletter or even a new product offering — as well as buy-X-get-one-free programs."
Brina Bujkovsky, CEO and owner of the Younique Boutique Inc., an e-commerce retailer specializing in personalized gifts for special occasions, gets this. She tucks a 10-percent-off coupon into every order she ships, with a custom code her company can use to track its effectiveness. Still, she says, "the single most effective strategy for us has been to keep an up-to-date mailing list of all customers, and to e-mail our customers with specials, new products and reminders of our most popular products before every holiday."
Taking a fresh approach
For years, customer loyalty programs have been relatively low-tech affairs, especially when operated by small businesses. A pizzeria might offer customers a frequent-buyers' card that gets stamped every time they buy a pizza, for example, and reward them with a free pie after 12 purchases. Or, like Bujkovsky, they might offer periodic specials to customers who sign up for their mailing list.
Today, though, savvy business owners are taking advantage of technology to drive their loyalty programs deeper into their customers' lives. On a recent Friday morning, for example, Scott Pontikes, owner of the Scotty P's Hamburgers restaurant chain in and around Dallas, Texas, sent a text message to 64 customers who had designated his Preston Forest store as their favorite Scotty P's location.
Those customers were offered a free hamburger if they purchased another one between 11 a.m. and 2 p.m. that day. Eleven responded, invariably arriving with a friend in tow. Collectively, they spent nearly $200, a nice return on a promotion that cost Pontikes less than $5 for the text message service plus the ingredients for 11 hamburgers.
More sophisticated applications are cropping up, too. Last year, Snap Services LLC launched a Web-based service that integrates traditional in-store loyalty programs with social media sites like Facebook and Foursquare. When a customer's loyalty or gift card is swiped at the register, that information is relayed to Snap, which then posts a message about the customer's experience on social networks used by the customer. In exchange, the customer earns rewards points that are automatically loaded onto his or her loyalty card.
Programs built around these technologies do two things. First, they heighten the immediacy of a loyalty program. Customers who receive a special offer the moment they walk into a store are more apt to appreciate and use it than an offer they get when they're opening their mail at home. Second, those programs help to establish a dialogue with customers, which can make them feel appreciated, and, as a consequence, more loyal.
Most business owners recognize that it's cheaper to keep an existing customer than it is to land a new one. When they're done right — when they offer valuable rewards that are easy to use — loyalty programs can drive repeat business from the customers you already have.