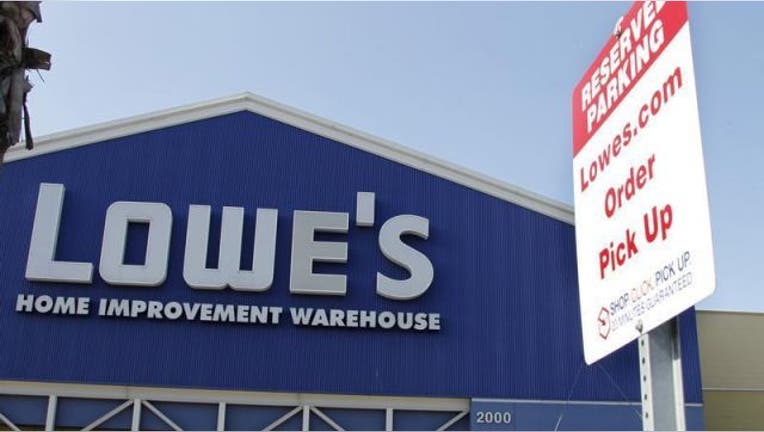 Lowe's Cos Inc, the No. 2 home improvement products retailer, reduced its sales forecast for the year as it could not make up for the sales missed during the prolonged North American winter.
The company's shares were down 3 percent before the bell.
Lowe's cut its sales growth forecast to about 4.5 percent from about 5 percent for the year ending January, taking into account its sales so far this year.
It also lowered its same-store sales growth forecast for the year by half a percentage point to about 3.5 percent.
"It was quite evident after the first quarter that the guidance was hopelessly optimistic," Rahul Sharma, managing director at Neev Capital, told Reuters. "They assumed too much acceleration."
Lowe's reported better-than-expected second-quarter revenue and said it recovered "most of the outdoor product sales" it had missed due to a severe winter.
"It's not a bad quarter, it's not as good a quarter as Home Depot," Sharma said.
Home Depot Inc on Tuesday maintained its full-year sales growth forecast of about 4.8 percent, which Canaccord Genuity analyst Laura Champine called "somewhat conservative".
The company said it expected same-store sales to grow faster in the second half as customers renovate homes with big-ticket purchases in a recovering U.S. housing market.
JP Morgan analyst Christopher Horvers said he did not view Lowe's reduced forecast as "an outright negative."
"Home improvement spending will continue to progress in tandem with strengthening job and income growth," Lowe's Chief Executive Robert Niblock said in a statement.
While lower and middle-income consumers are reining in spending on food and other essentials, forcing Wal-Mart Stores Inc and dollar stores to discount more, higher-income customers are undertaking larger home remodeling projects in a recovering U.S. housing market.
Sharma said wage inflation among the more skilled job categories and the "general wealth effect" on those invested in equities and similar products were making the higher-income consumer a spending "sweet spot."
BETTER-THAN-EXPECTED SECOND QUARTER
Lowe's maintained its full-year profit forecast of about $2.63 per share.
Lowe's same-store sales rose 4.4 percent in the second quarter. Analysts polled by Consensus Metrix had expected a rise of 4.1 percent.
Net income rose to $1.04 billion, or $1.04 per share, in the quarter ended Aug. 1, from $941 million, or 88 cents per share, a year earlier.
Revenue rose 5.6 percent to $16.59 billion.
Analysts on average had expected earnings of $1.02 per share on revenue of $16.55 billion, according to Thomson Reuters I/B/E/S.
Up to Tuesday's close of $51.52, Lowe's stock had risen 18 percent on the New York Stock Exchange in the past 12 months.