Lowe's 3Q Profit Misses But Sales Continue to Rise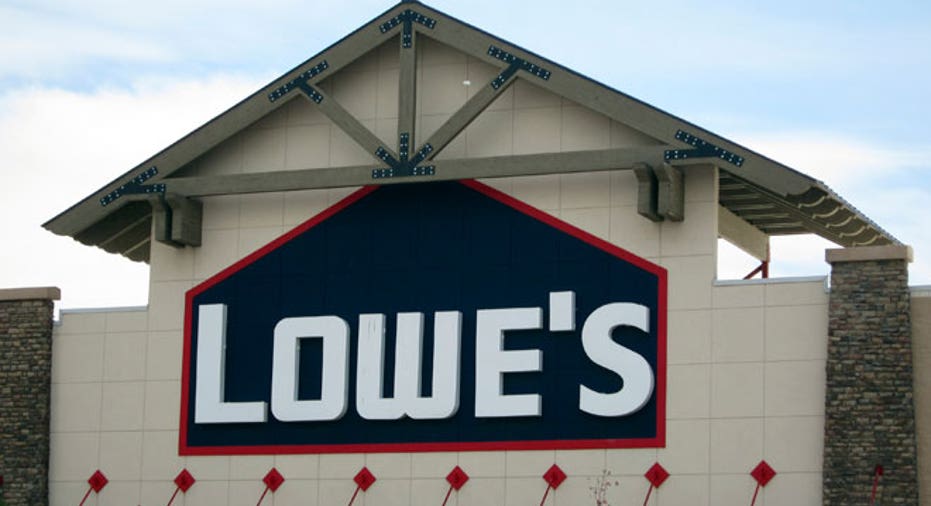 Lowe's (NYSE:LOW) slightly missed Wall Street expectations for third-quarter earnings, despite 26% profit growth and stronger-than-expected sales.
The home improvement retailer raised its full-year view, calling for earnings of $2.15 a share and sales growth of 6%. Lowe's previously expected $2.10 a share and 5% sales growth. Same-store sales are now projected to climb 5%, up from a prior estimate of 4.5%.
In the latest quarter, Lowe's net income climbed to $499 million from $396 a year earlier. Per-share earnings checked in at 47 cents versus 35 cents, falling short of estimates by a penny.
Revenue jumped 7.3% to $12.96 billion, which beat calls for $12.72 billion.
Comparable sales widened 6.2%, but Lowe's continues to lag behind Home Depot (NYSE:HD). On Tuesday, the larger rival said its same-store sales were up 7.4% in the third period.
Both retailers have benefited from an uptick in housing activity, which drives sales of tools, lumber, appliances and other products sold at the stores.
CEO Robert A. Niblock said the home improvement industry is "poised for persisting growth in the fourth quarter and further acceleration in 2014."
Shares of Lowe's slipped 3.9% to $48.47 in early trading, cutting into their 42% gain so far this year.