Love it or Leave it: Six Ways to Pursue Your Passion in Business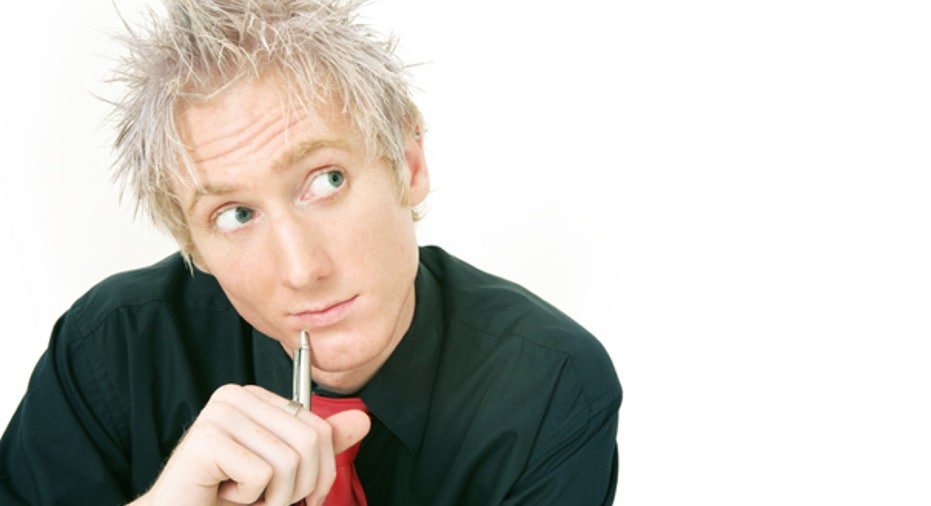 Valentine's Day provides some great metaphors for entrepreneurship. Think of the things associated with the holiday: passion, love, chocolates and champagne. There are millions of Americans out there who are disillusioned with corporate life, disappointed with their careers, and distraught at spending so many hours working and commuting to a job that increasingly takes away from family life and leaves them feeling unfulfilled.  Anyone who can relate to what I have just described should consider going into business for themselves. It might sound easier said than done. A stressful and unfulfilling job that pays well is especially hard to quit, particularly in this economy. Many people feel shackled by the "golden handcuffs" of good money, stability, health benefits, and a 401K plan for the future. However, the United States is a nation of risk takers and has a rich heritage of entrepreneurship. It is a place where one can pursue one's dreams of business ownership. What it takes is passion -- passion for a personal interest, a cause or idea. Any entrepreneur will tell you that they love their business, and they often are willing to forsake their hobbies, social life and even their family life to make it thrive. Here are the six keys:No. 1: Discover your passion. Figure out what you are passionate about and then figure out a way to make a living from doing it. Everybody has a passion for something. For instance, Shaun Clancy is a native of Ireland who fell in love with America's national past time shortly after his arrival in the 1990s. When he had the opportunity to open up his own business, Clancy created Foley's NY Pub & Restaurant, "an Irish bar with a baseball attitude" that reflects his passion. Adorned with thousands of autographed balls, jerseys, stadium seats, and other memorabilia, Foley's is widely considered New York City's top baseball bar and one of the best sports bars in America. Similarly, Thomas DeGeest, a native of Belgium who had a solid but unfulfilling career as an IBM consultant, left the world of IT to become -- of all things -- a street vender! Convinced that America could not produce a decent "Belgian waffle" on its own, he became a pioneer in New York's gourmet food truck craze when he launched Wafels & Dinges ("waffles and things").  DeGeest, who has been featured on the Food Network, now owns a fleet of food carts and is opening a waffle cafe. The advantage that both of these immigrant entrepreneurs had was that they had a passion for something, knew what they wanted to do, and then pursued their dreams.No 2: Love what you do. You can't be successful at something, especially in a competitive marketplace, without loving it.  Let's be honest, entrepreneurs spend a lot of time working and they cannot thrive if they are miserable. Most small business owners will tell you that they love what they do. Given the amount of sweat equity involved in starting and growing a business, it is a requirement. You cannot devote so much of your time to something that you don't love doing -- at least not over the long haul.No. 3: Get the support of loved ones.   This can mean monetary support, emotional support, and physical support. Family members, friends and other people who care about you can help you achieve success.   Love comes into play in other meaningful ways. Without family and other loved ones, entrepreneurs would have a tough time thriving. Often one spouse will continue working at his or her "real job" that provides a regular paycheck, medical insurance, holidays and paid vacations, while the other follows the dream of owning a company. Families are frequently the first investors in entrepreneurial ventures. They are also called upon to hammer, paint, and take out garbage, as well as contribute other talents, such as marketing expertise and legal advice. Make no mistake, loved ones are important to the success of a fledgling business.No 4: Appreciate the things you love.   Recently, a new way of funding a small business came to my attention: borro.com, a UK-based lender that uses high-end personal assets as collateral. Thus, gold, fine art and antiques, expensive watches, luxury cars and other assets can be used to secure loans ranging from $1,000 to $1,000,000. In essence, you can use the things you love to get the capital you need to start or grow a business.   The best part is that because the items are not sold, but rather are used for securing loans. When the debt is paid off, you are able to have your prized possessions returned. For instance, in the Indian culture, dowry gold is highly valued. This new service enables South Asians to leverage their beloved gold without risking losing it. No. 5: Get your customers to love you back.   If you provide a product or service that people love, they will keep coming back. Companies that care about their customers succeed in the long run. What do you do about disgruntled consumers?  Acknowledge their concerns and try to win them back - just as lovers often do after breaking up. Great customer service is an important element of a successful company.No. 6: Celebrate your love.
Here is where the champagne and chocolates come in. Little splurges show others how much they are loved and appreciated. Millions of mothers, wives and girlfriends will receive heart-shaped boxes of candy for Valentine's Day. Countless couples will toast their love at the end of a romantic dinner. Small business owners should give some love back to their customers and their communities. Many companies realize that they can "do well by doing good."
For instance, the local Dairy Queen franchise in Plainfield, New Jersey, is well-known for supporting its local sports organizations and hiring area kids to work there. The owners have been recognized for their generosity to the community, and in return customers keep coming back. On January 26th, the store held "Customer Appreciation Day" with every item priced at half-off. The promotion built goodwill and brought lots of traffic to an ice cream store in the middle of the winter. Other ways to celebrate your love include offering anniversary discounts and hosting celebrations that highlight and reward customer loyalty and support. This is not just good marketing; it's good business.
Happy Valentine's Day!Rohit Arora is co-founder and CEO of Biz2Credit, an online resource that connects 1.6 million small business owners with 1,100+ lenders, credit rating agencies and service providers such as CPAs and attorneys via its Internet platform.  Since 2007, Biz2Credit has secured $800 million in startup funding, small business loans and business lines of credit for entrepreneurs across the U.S.