Love dogs? Show handlers can make up to $3,000 a day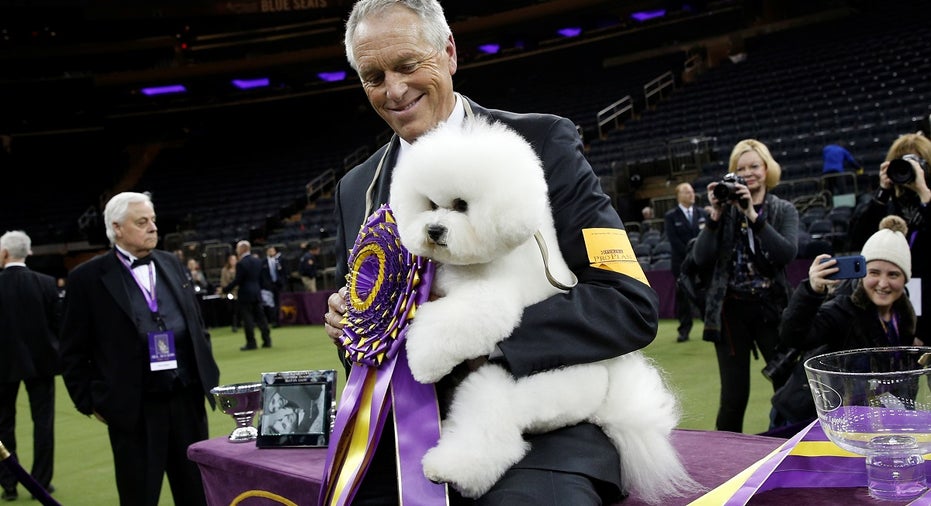 While Flynn, the five-year-old bichon frise who was crowned "Best in Show" at the Westminster Kennel Club Dog Show this week, announced his retirement, his handler Bill McFadden is already gearing for his next show.
"We go to dog shows every weekend, showing up to 20 to 25 dogs a show," McFadden, who has been a professional dog show handler for nearly 40 years, told FOX Business.
McFadden, who said he got into the profession by "accident," said he typically charges pet owners a $120 a show to walk their pup around the infamous ring. At 20 to 25 dogs per show, he's raking in about $3,000 per day.
"It's how I make my living. I'm kind of like a jockey," he adds.
But it's not just pay day on show days. Most handlers, including McFadden, live with the dogs, weeks before the events, charging owners additional fees for room and board, grooming and food.
"For Flynn, I charge [the owners] about $100 every couple of weeks for grooming," he said, adding that if you're looking to get into the business, there is no real training required either.
"It's not for career day at high schools. There isn't a booth for dog handlers. It's a sport where amateur and professionals can compete against each other. Anyone can walk a dog at a dog show, even at Westminster."
As for extra bonuses if one of his dogs wins, like Flynn, McFadden said "he wishes" and is still holding out for big endorsement deals.
"I really think Nike (NYSE:NKE) should have Air Flynn shoes. Just saying," he said. "Most people really get involved in these shows not for money but for the love of dogs."