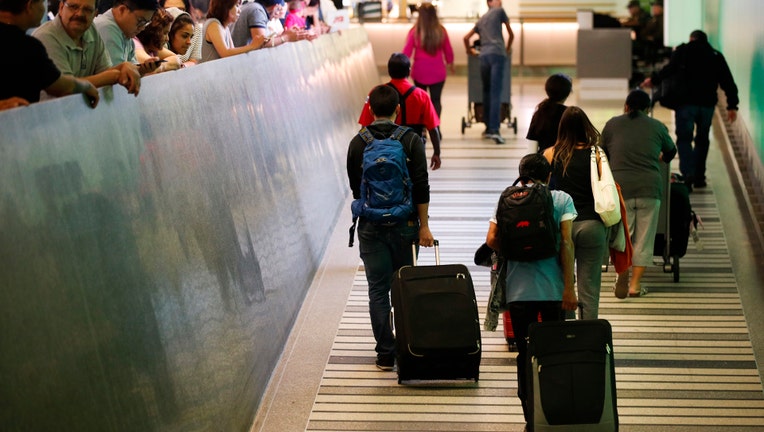 (Reuters) - A Tokyo-bound jet returned to Los Angeles International Airport on Tuesday because the crew learned four hours into the flight that a passenger was on the wrong plane, All Nippon Airways (ANA) said in a statement.
Flight 175 departed Los Angeles at 11:36 a.m. (0336 GMT) for Tokyo Narita Airport but turned around over the Pacific Ocean when crew members learned of the mix-up. It landed in Los Angeles at 7:33 p.m.,the airline said.
Model Chrissy Teigen said in a tweet that she and her husband John Legend, a singer and actor, were on the flight.
a flying first for me: 4 hours into an 11 hour flight and we are turning around because we have a passenger who isn't supposed to be on this plane. Why...why do we all gotta go back, I do not know

— christine teigen (@chrissyteigen) December 27, 2017
"During the flight, the cabin crew became aware that one of the passengers boarded the incorrect flight and notified the pilot," the statement said. "As part of the airline's security procedure, the pilot in command decided to return to the originating airport, where the passenger was disembarked."
Los Angeles television station KTLA said that the FBI interviewed passengers and that the agency had received reports of a "possible stowaway" aboard the flight but no arrests have been made.
The FBI did not immediately respond to a request for comment. ANA said it was investigating the incident.
"We take great pride providing exemplary customer service, and on this flight we failed to do so," the airline said.
(Reporting by Keith Coffman in Denver; Editing by Matthew Mpoke Bigg)