Los Angeles to host 2028 Olympics: report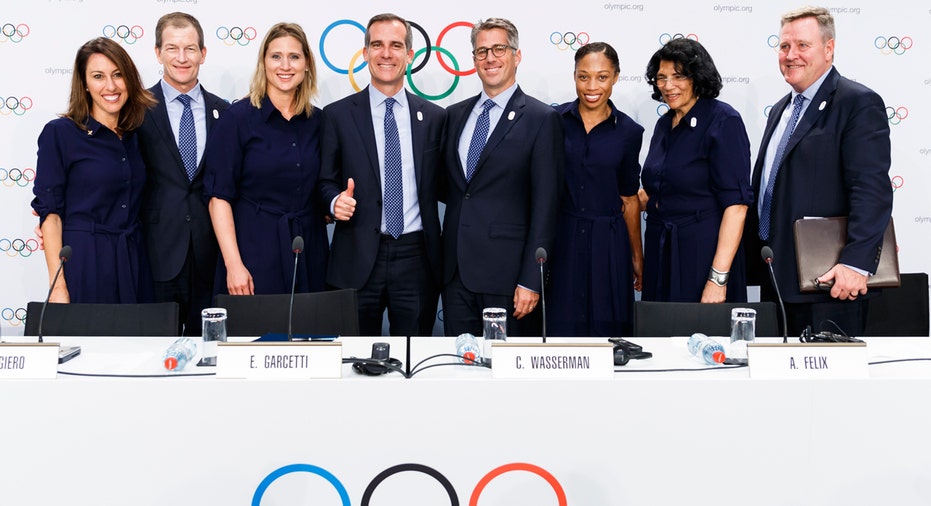 The city of Los Angeles will host the 2028 Summer Olympics after reaching an agreement with the International Olympic Committee, according to a Los Angeles Times report Monday.
The deal's terms were not immediately available. The L.A. Olympic Committee previously said hosting costs would amount to roughly $5.3 billion, according to projections released last December.
The IOC has yet to formally comment on the situation, though the LA Times notes a statement is expected later on Monday.
Los Angeles' agreement to host the 2028 Olympics effectively awards to the 2024 games to Paris, France, the only other city remaining in the bid process. In a rare move, IOC officials opted earlier this month to award hosting rights to both cities, citing the strength of their respective bids.
Aside from 2028, Los Angeles previously hosted the Olympics in 1932 and 1984. It will mark the first time since the 1996 Olympics in Atlanta, Georgia that a U.S. city hosted the summer games.
President Trump was a strong supporter of bringing the Olympics back to Los Angeles. Trump tweeted last month that he was "working hard" to secure hosting rights for an American city.