Los Angeles Olympics? Trump, IOC President to discuss 2024 bid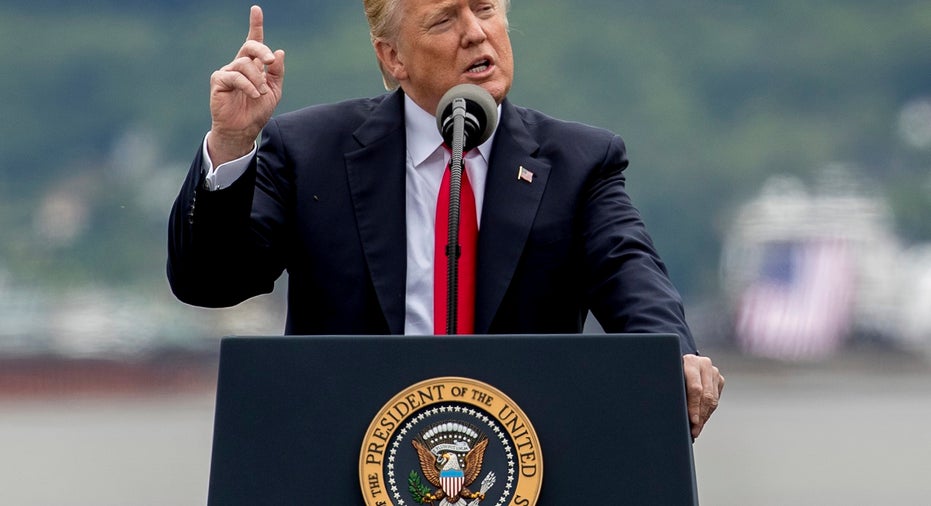 President Donald Trump will meet Thursday with International Olympic Committee President Thomas Bach to discuss the city of Los Angeles' bid to host the 2024 Summer Olympics, according to multiple reports.
The three U.S.-based members of the IOC – Angela Ruggiero, Anita DeFrantz and Larry Probst – will also attend the meeting, ESPN reported. Specific details on what elements of L.A.'s bid will be discussed were not immediately available. The New York Times was first to report the meeting, citing an unnamed White House official.
Trump reportedly called Bach last December to express support for Los Angeles' bid, and reiterated that stance in a radio interview last February with journalist Jim Gray.
"They wanted to have an endorsement from me, and I gave it to them very loud and clear," Trump told Westwood One Sports. "I would love to see the Olympics go to Los Angeles. I think that it'll be terrific. The United States committee's members have asked me to speak up about it, and I have, and I think I've helped them, and let's see what happens. But I'd be very happy and honored if they would choose Los Angeles, and we'd stand behind it."
Los Angeles and Paris are the only two cities with active bids to host the 2024 games. IOC members are set to select a host in September, though the organization will vote on a proposal to split the 2024 and 2028 games between the two cities in July.
While the IOC is based in Switzerland, Bach traveled to New York ahead of his meeting with Trump to finalize a new seven-year Olympic sponsorship agreement with Intel. That new partnership was announced days after the IOC and longtime sponsor McDonald's mutually agreed to end their deal early.
Los Angeles previously hosted the Olympics in 1984 and 1932.