Looking for Your Life in 2010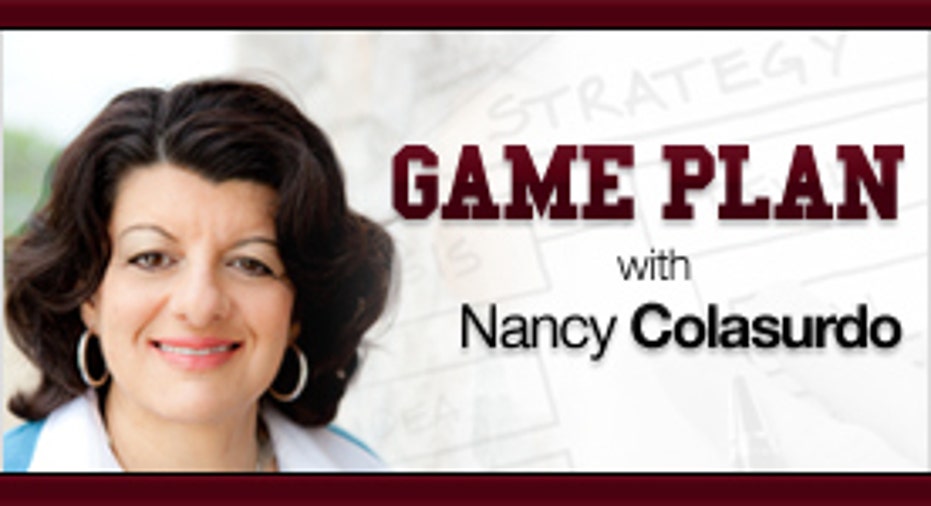 Like so many others, The Sound of Music is one of those movies I have watched over and over again. It is mostly about the comfort of familiar songs and characters, the sweeping beauty of Austria and the timeless story of love.
And like most classics, I suppose, there are aspects that hit home a little differently when we watch them at certain times. That was the case last weekend when I heard this line:
"The Reverend Mother says you have to look for your life."
When Julie Andrews' character, Maria, said that to her soon-to-be husband this time around, it stirred my soul. And, honestly, I can't think of a better notion to ponder as we close out one year and usher in another.
We must look for our lives, mustn't we? What are we waiting for?
In a holiday week when safety feels like a fallacy, when people with violent intent are breaching security to try to blow up airplanes and go after the Pope, the message seems clear for the rest of us – live now. We can be obsessed with rules and security and Monday morning quarterbacking or we can leave that to the experts and live our lives fully and meaningfully. There's only so much we can control.
So that begs the question, how do I begin looking for my life as I embark on 2010?
It is part venturing, part trusting, part listening, part opening. It is using common sense most of the time, but throwing it out the window once in a while to go with a feeling. It is relaxing into a moment, an hour, a day and regrouping so possibilities don't fly off your ever-frantic radar. Stillness bears fruit like nothing else can.
What does your ideal life look like? Have you put any aspects of it in place? What needs an overhaul? What part does fear play in your resistance to change?
In The Sound of Music-- based on a true story, of course -- Maria's return to the von Trapp home upon the insistence of the Reverend Mother was a tougher metaphorical mountain to scale than the literal one she and her new family climbed over on foot to flee the Nazi regime. Is there a mountain you need to scale in order to be living more authentically? What's the plan to reach the other side?
It feels like a luxury to indulge in this questioning. I think we owe it to ourselves -- today.
We are closing out a year in which I attended my 30-year high school reunion and it gave me natural pause about my own life and what's important as I define success in my language. About a dozen years ago, for example, I sensed that urban life would suit me much more than suburban life and I made the move; it made a dramatic difference. Yet for some, urban life would be a nightmare. I recently heard a well-traveled acquaintance express surprise that so many of his co-workers don't even have passports. On the flip side, many people live very satisfying parochial lives.
What are you seeking? I think much of the time we should be proactive in our pursuit of answers, just short of aggressive overreach.
Consider this anonymous quote:
Life should NOT be a journey to the grave with the intention of arriving safely in an attractive and well-preserved body, but rather to skid in sideways at the last minute, champagne in one hand, strawberries in the other, body thoroughly used up, totally worn out and screaming, "WOO HOO - that was fun!"
Do you find this appealing? Appalling? Something to strive for? Something to avoid at all costs? This can be a constructive gauge.
Try taking three quotes you find inspiring and use them to learn more about yourself. Why do they engage you? Can they provide some direction in looking for your life? Here are three right from my desk:
When I began I was like everyone else. – Claude Monet
Confidence is the sexiest thing a woman can have. It's much sexier than any body part. – Aimee Mullins
Fortune favors the bold. – Virgil
What do these tell me? I derive comfort and motivation from knowing an accomplished artist was right in there with the rest of us, toiling away at his art. I am invested in self-esteem and how significant it is for myself and others as we move about in the world. And I have immense love of bold – the word and the concept – because it packs punch and makes me stop and ask myself if any of my actions in the last year deserve that adjective.
Taking it a step further, how will this information impact my goal-setting for 2010? I will likely focus on the latter, as my gut is telling me I am entering a bold decade and it calls for bold decision making. I have found much of my life, but I strive to look for those elusive aspects in bold places in a bold way. My blood is coursing through my veins just at the thought.
Yes, I highly recommend looking for your life. It sure worked out for Maria.
(Note: For more life coaching advice on how to begin the New Year, check out past Game Plan columns: A New Year's Resolution Revolution and How About a Little Depth in '09?.
Nancy Colasurdo is a practicing life coach and freelance writer. Her Web site is www.nancola.com. Please direct all questions/comments to FOXGamePlan@gmail.com.