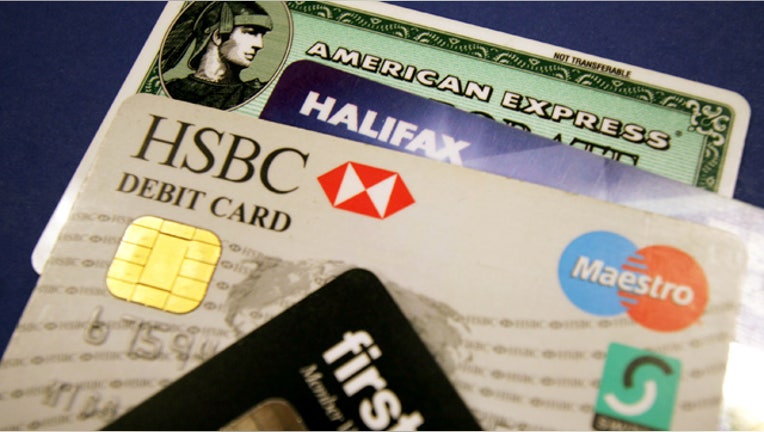 Celebrities of all sorts have attached their names to pre-paid cards pushing the industry into the spotlight. But just because Lil Wayne, Justin Bieber and other big-names are endorsing these cards, that doesn't make them the right fit for all consumers.
As of September 2011, prepaid cards have become the fastest growing payment type, according to the Federal Reserve. These cards offer perks the purchase perks of debit and credit cards but there is no application process to open an account and there is no danger of overdrawing the account and landing in piles of debt.
Personal finance experts say prepaid cards are great for young people, particularly college students, who are just starting to learn about fiscal responsibility and for consumers who want to get better control of their spending and avoid overdraft charges.
Many prepaid cards firms promote them as a viable alternatives for people who don't have – or can't have - bank accounts, a number the FDIC estimates at nine million people.
The Mercator Advisory Group reports that nationwide, transactions on pre-paid cards rose to $71 billion in 2011 from $2.7 billion in 2005. And analysts expect that amount to more than double this year and soar to $201 billion in 2013.
Prepaid Debit Cards: Big Business
The surge in popularity of these cards is probably one of the reasons why retail giant Wal-mart teamed up with American Express in October to offer a pre-paid card.
The two companies unveiled a new card known as Bluebird that gives customers access to perks typically reserved for credit card holders such as roadside assistance, customer service and mobile banking. The two companies tout the prepaid debit card as a sensible option for consumers frustrated by bank fees.
Both companies say Bluebird will have no minimum balance requirement and no monthly or annual fees, traits that are standard for most pre-paid cards. Each out-of-network ATM withdrawal will cost $2 as will each withdrawal without direct deposit.
In an economic climate where banks and credit card issuers have tightened their lending standards and consumers are cutting their spending to beef up savings, many are turning prepaid debit cards.
However, there are a few things to consider before signing up for a prepaid debit card, especially if you have other options, including credit cards and checking accounts:
Many companies that issue prepaid debit cards add on fees that could sometimes run into hundreds of dollars a year.
Prepaid cards don't build credit with the three major credit bureaus. Unlike certain debt obligations like credit cards, car loans, mortgages and even rent, there is no debt involved with prepaid cards.
Most prepaid cards also offer little or no protection to users. While banks and credit card companies are legally obligated to cover most losses in cases of fraud or theft, prepaid card companies do.
Prepaid cards don't offer a reward system. You don't earn points or other incentives that might result in cash back or frequent flyer miles.
Roman Shteyn is co-founder of creditland.com. He writes frequently on credit-related topics.