Lockheed Sees Foreign Sales Reaching 20% Global by Year End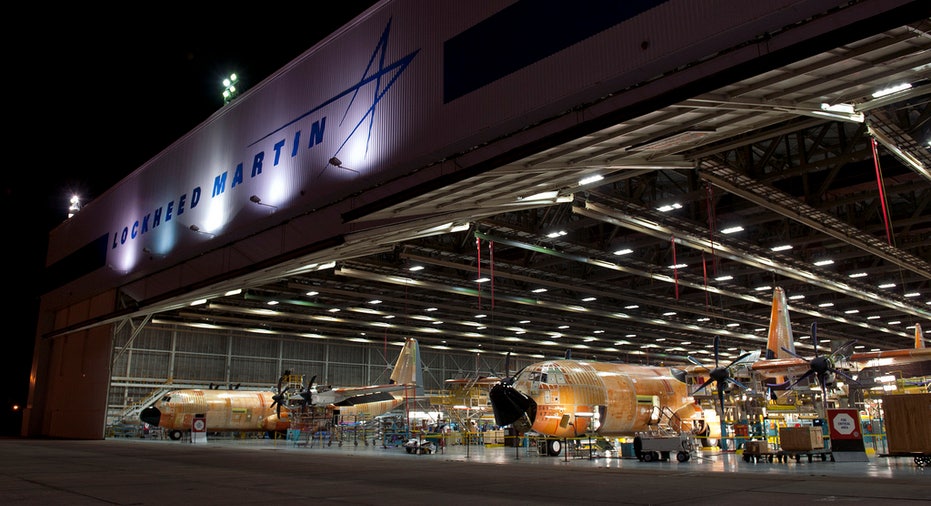 Lockheed Martin Corp <LMT.N>, the Pentagon's top supplier, on Tuesday said higher pension income boosted quarterly profit despite a continuing drop in revenues, and foreign sales should reach a target of 20 percent of revenues by year-end.
Chief Financial Officer Bruce Tanner said the company's net earnings rose 5 percent to $888 million in the quarter, or $2.76 per diluted share, driven higher largely by higher pension income, while revenues fell 2 percent to $11.1 billion.
Tanner said U.S. legislative changes would result in a "pension funding holiday" for the company from 2015 to 2017, which would allow it to double its projected share repurchases to about $2 billion in 2015.
He said the company could take additional "cash deployment actions" in coming years, but the cash freed up would not necessarily be used for mergers and acquisitions. Instead, Lockheed would likely tap the debt market to fund any larger M&A activity, he said, adding that no large deals were now planned.
Lockheed's results - the first of the big U.S. weapons makers - were largely ahead of or in line with analysts' forecasts, but Rob Stallard with RBC Capital Markets, said he was keeping a close eye on margins, which were lower than expected.
The company's shares fell 2.3 percent to $171.50 in pre-market trading after the results were released.
Lockheed refined its forecasts for the full 2014 year toward the upper end of previous guidance ranges, and said it expected revenues to edge lower to $45 billion from $45.4 billion in 2013, while earnings per share should rise to $11.15 from $9.58.
The company said it expected revenues to decline at a low single digit rate in 2015, with the total business segment operating margin seen in the 11.5 percent to 12 percent range.
International sales were continuing to grow and should exceed 20 percent of revenues in coming years, Tanner said.
In London, the company announced a $1 billion contract from General Dynamics Corp <GD.N> to provide turrets for new tankers ordered by Britain's armed forces.
Operating margins edged lower at each of the company's five divisions in the third quarter, with the trend most noticeable in the aeronautics sector, which builds the F-35 fighter jet - which accounts for about 17 percent of overall corporate sales.
The division reported a 12 percent drop in earnings to $362 million, while the operating margin fell to 10.2 percent from 11.3 percent.
Lockheed said the drop in operating profit was largely due to fewer deliveries of C-130 transport planes, and lower volumes elsewhere. Operating profit was comparable for the F-35 development contract, the company said.
Tanner said the company had work ahead to deliver all 36 F-35s due to the U.S. government by year end, but cited "really good progress" on deliveries given an engine issue that grounded the entire F-35 fleet for several weeks this summer.
Tanner said 22 jets had already been delivered and most of the rest were well into the acceptance process.
F-35 sales would expand over the next five years to account for 20 to 25 percent of overall corporate revenues, and would likely remain in that range for a long time, Tanner said.
(Reporting by Andrea Shalal; Editing by W Simon and Andrea Ricci)