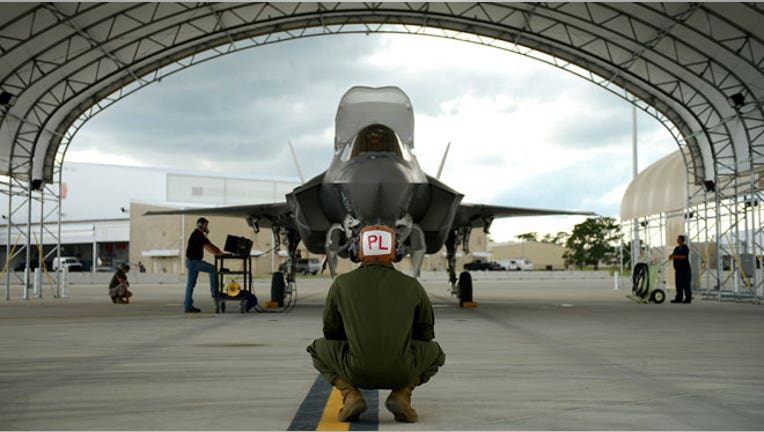 Lockheed Martin (NYSE:LMT) said Tuesday its second-quarter earnings rose 10% amid stronger profits at the defense contractor's missions systems and missile divisions.
The company, which also benefited from a lower pension charge, raised its full-year earnings forecast by 40 cents, now calling for earnings of $9.20 to $9.50 a share.
Like other defense contractors, Lockheed Martin had cautioned that sales in 2013 would likely decline year-over-year as a result of defense cuts at the Pentagon and by other Western governments.
Despite across-the-board sequestration cuts, top defense contractors broadly topped Wall Street expectations in the first quarter. However, more significant cuts to spending should surface later this year.
In April, Lockheed Martin said customers informed the company of "very limited" sequestration effects.
For the second quarter, Lockheed Martin recorded a profit of $859 million versus $781 in the year-ago period. On a per-share basis, earnings checked in at $2.64 compared to $2.38, handily beating estimates of $2.20.
The latest period includes a pension adjustment charge of 23 cents a share, down from 39 cents a share.
Revenue slid 4.3% to $11.41 billion but still beat projections of $11.13 billion.
Business segment operating profit rose 4.3%.
In the aeronautics segment, which is Lockheed Martin's largest business, sales remained level while its profit fell 10%. Revenue and profits also weakened in the information systems and space systems segments.
The mission systems and training business posted a 12% decline in its top-line, although its net income soared 41%.
The missiles and fire control division also reported improved profits with a 22% increase, while revenue grew at 11%.
Shares were up 2.88% at $118.98 in early morning trading. The stock was up 33% over the last year as of Monday's close.