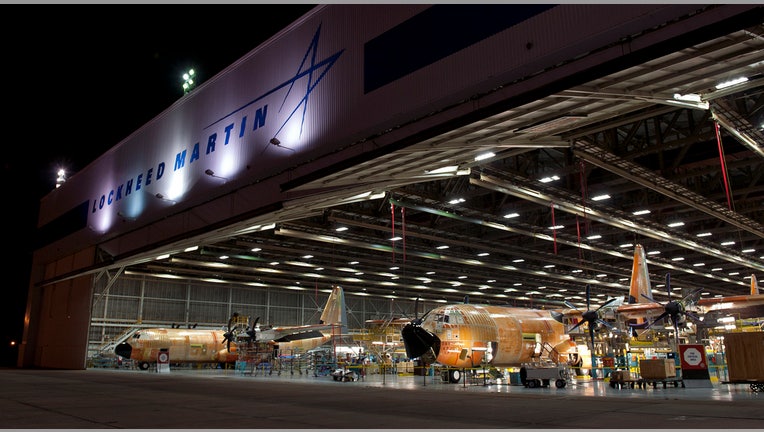 Lockheed Martin (NYSE:LMT) reported first-quarter earnings that soared 23% despite weaker revenue for the defense contractor.
The Pentagon's largest supplier also raised its 2014 guidance by 25 cents on Tuesday, forecasting per-share earnings of $10.50 to $10.80. Lockheed still expects $44 billion to $45.5 billion in net sales.
The company said its profit jumped to $933 million, or $2.87 a share, from $761 million, or $2.33 a share, in the year-ago period. Total revenue fell 3.9% to $10.65 billion.
Lockheed topped Wall Street expectations for per-share earnings of $2.53, while revenue fell short of a consensus estimate of $10.89 billion.
The earnings beat comes as Lockheed and other defense contractors battle a decline in spending at the Pentagon. With a portfolio of fighter jets and missile-defense systems, the Bethesda, Md.-based company has been able to weather the storm better than some of its rivals.
However, during a conference call on Tuesday, Lockheed said U.S. budget cuts will likely drag company's military sales down 6% in 2014 after a 4% decline in fiscal 2013.
Lockheed's F-35 Joint Strike Fighter program, which is developing a new military jet, helped the aeronautics segment post top- and bottom-line growth in the first quarter. The company's missiles unit booked a higher operating profit as wider margins offset weaker sales year-over-year.
Lawmakers and officials from the U.S. Department of Defense are pressuring Lockheed, United Technologies (NYSE:UTX) and other contractors working on the F-35 to reduce costs. The jet, which is expected to enter service by the end of 2015, has gone over budget.
The Pentagon recently approved the F-35's first trans-Atlantic in July, when the fighter jet will attend air shows near London.
Lockheed shares dropped 0.3% to $161.00 in recent trading.