Lockheed Martin F-35 reliability pulled down by early versions: U.S. official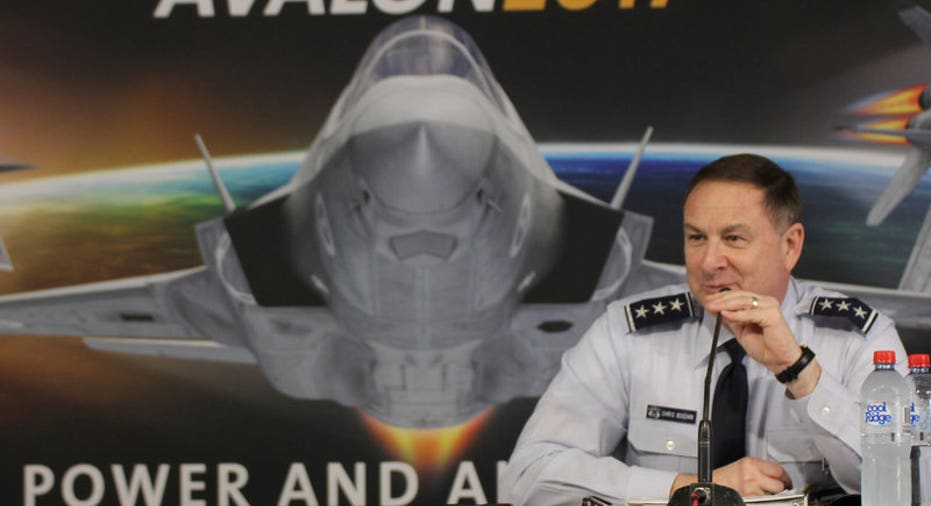 The overall reliability of Lockheed Martin Corp's F-35 fighter jets is being pulled down by initial versions of the aircraft which do not perform as well as more recently delivered jets, the Pentagon's head of the F-35 program said on Tuesday.
The program has experienced extensive delays and cost overruns, but the price per jet has steadily declined as production increased, Lieutenant General Chris Bogdan of the U.S. Department of Defense said at Australia's Avalon Airshow.
As U.S. President Donald Trump pushes Lockheed Martin and its suppliers to cut costs, Bogdan said the price per jet should fall to $80 million by 2020 from $94.6 million at present.
The first F-35 aircraft were delivered to the U.S. military in 2011. With some of those earlier aircraft, production advances means they underperform newer models, Bogdan said.
"Unfortunately today the aircraft reliability and maintainability of the airplane is what I would call flat," he said. "It is not bad. It is just not getting a whole lot better really fast. You separate out their (Lockheed Martin's) good airplanes, they are getting better, faster. But not if you include the older airplanes. We have to work on that."
"Eventually when we modify those older airplanes up to the standards of the newer airplanes we will have a fleet that is fairly robust," Bogdan told reporters.
The Royal Australian Air Force took delivery in 2014 of two F-35s, which are being used to train pilots, and which are scheduled to be fitted with the latest technology.
"We already have started to undertake some modifications done in later aircraft," said Air Vice-Marshal Leigh Gordon.
The F-35 will make its first public appearance in Australia at the airshow on Friday, but the aircraft will not be permanently based in the country until December 2018.
Australia is one of 10 U.S. allies participating in the F-35 program. It has ordered 72 F-35 aircraft worth A$17 billion ($13.05 billion).
Lockheed Martin's F-35 Communications Director Mike Rein told Reuters the aircraft maker had always expected the jets would get progressively better as design and software matured.
"The good news is the older jets will all be updated to be on par with jets we're building today," he said.
(Reporting by Jamie Freed; Editing by Christopher Cushing)