LivingSocial to Run National Meal Deal With McDonald's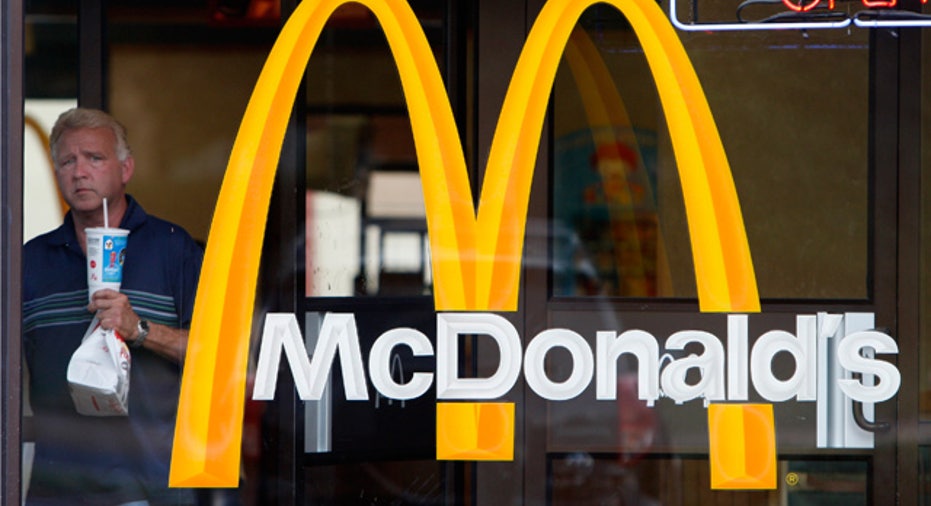 LivingSocial Inc is set to run a national discount offer with McDonald's Corp as the second-largest daily-deals company moves to catch larger rival Groupon Inc.
LivingSocial said Wednesday that it will sell a booklet of individual vouchers for five Big Macs and five french fries -- a $26 value -- for $13 on Thursday. The deal will be capped at 1 million voucher booklets.
Daily-deal companies usually offer discounts on goods and services from local merchants, but Groupon and LivingSocial have run some national deals to attract new subscribers.
The McDonald's offer -- the largest national daily deal run with a fast-food chain -- is the latest in a string of aggressive moves by LivingSocial.
The company, part owned by Amazon.com, ran more than 20 national deals over the crucial Black Friday to Cyber Monday shopping weekend with companies including OfficeMax , Electronic Arts and Hewlett-Packard's Snapfish.
Groupon's shares slumped below the company's initial public offering price of $20 last week on concern about heightened competition with LivingSocial.
LivingSocial will end up selling 325,000 to 350,000 vouchers from the Black Friday and Cyber Monday national deals, according to Mitch Spolan, senior vice president of national accounts at the company.
Last year on Cyber Monday, LivingSocial ran its first national discount deal with Wine.com, selling about 14,000 vouchers, Spolan noted. In September, LivingSocial ran a national deal with high-end grocery chain Whole Foods Market , selling 1 million vouchers in 14 hours.
"We were very happy with number of subscribers we picked up," Spolan said.
Groupon Chief Executive Andrew Mason said Wednesday that his company sold more than 650,000 holiday deals between Black Friday and Cyber Monday.
Groupon shares jumped 9.3 percent to close at $17.50 on Wednesday.
LivingSocial is working on raising more capital in a new private financing round.
MAILING VOUCHERS
McDonald's agreed to run a national discount deal to get access to LivingSocial's customer base, according to Peter Sterling, McDonald's vice president of marketing.
LivingSocial has about 46 million subscribers worldwide, but it has not disclosed how many are U.S. subscribers. The McDonald's deal is going to U.S. subscribers only.
Groupon has more subscribers than LivingSocial, but McDonald's chose the smaller of the two companies.
"We looked at all of the providers," Sterling said. "For our restaurant system, LivingSocial was the best fit for us." He declined to comment further.
Daily deal vouchers are typically printed from websites, but McDonald's will mail the voucher booklet via the U.S. Postal Service. The company wanted to control the design of the vouchers and reduce the risk of fraud.
"We have a secure printing supplier," Sterling said. (Reporting by Alistair Barr, editing by Maureen Bavdek and Gunna Dickson)