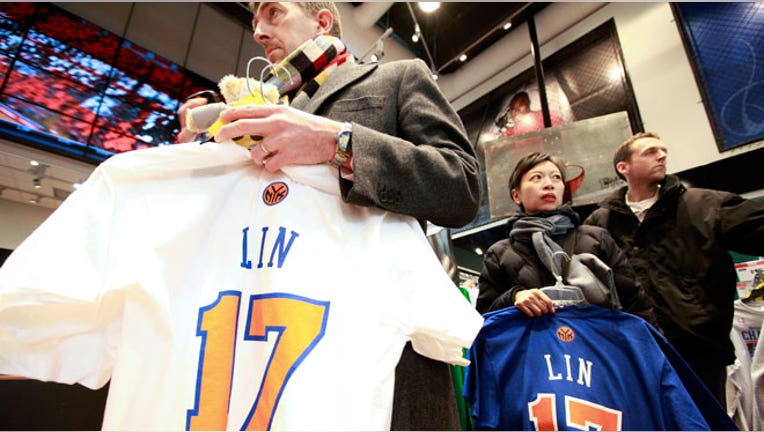 After being shoved into the spotlight earlier this year with his breakout performance on the New York Knicks, Jeremy Lin is now starting to rake in the big bucks with endorsement deals.
The basketball phenom has agreed to act as spokesman for the U.S. arm of Scandinavian luxury car maker Volvo, with a specific target on the Asian community in China, the world's biggest auto market.
His ads will also appear in the U.S. and Chinese-language markets in Asia.
The Chinese-American NBA star captivated not just the basketball world when he debuted off the bench in February following injuries to some of the Knicks starters.
He especially attracted Asian fans that flocked to Madison Square Garden wearing the #17 jersey and holding 'Lin-sane' posters.
While his involvement in the Knicks winning streak has since faded, Lin's new role as 'Volvo Car Corporate Brand Ambassador' will require him over the next two years to participate in the company's marketing activities and ads.
No financial terms were disclosed, but international endorsement deals with major companies can be worth six or seven figures.
In a statement, Volvo's vice president of marketing, Richard Monturo, said the partnership is a reflection of Lin's character, intelligence, perseverance and pursuit of excellence, which is "perfectly in tune with Volvo car owners' characteristics."
"For our region, Jeremy Lin is the pride of the whole Chinese population, and we are excited to work with him," Volvo's president of Cars China, Freeman Shen, said.