LinkedIn Slashes Guidance; Shares Plunge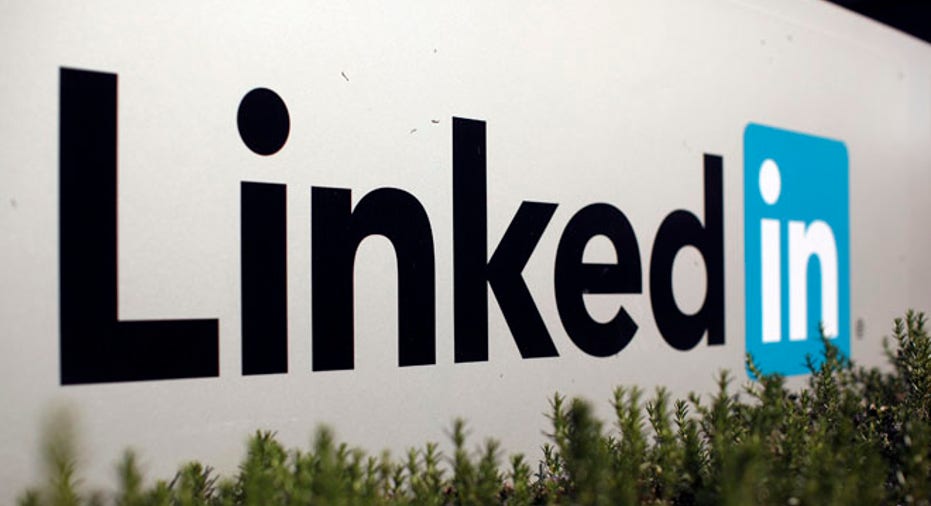 LinkedIn Corp. slashed its revenue and earnings guidance for the year, citing changes in foreign-exchange rates, advertising headwinds and the impact from a recent acquisition.
The news sent shares of the highflying stock down about 25% in after-hours trading, erasing nearly $7 billion in market value. The stock recently traded at $190, below its 4 p.m. ET close of $252.13.
For 2015, the professional networking company projects adjusted per-share earnings of about $1.90 for the year, down from its February guidance of $2.95. LinkedIn sees revenue of about $2.9 billion, under its February forecast of $2.93 billion and $2.95 billion.
LinkedIn said that compared with its original forecast, it now sees an additional $50 million impact from recent currency moves. In the second quarter, LinkedIn estimated an additional revenue impact of $13 million.
LinkedIn is somewhat of an anomaly in the social-media industry because it doesn't make most of its revenue from advertising. Its talent-solutions business, which it sells to recruiters, is by far its biggest source of revenue, at roughly 60%. Its premium subscriptions and advertising income streams account for about 20% each.
In the talent-solutions business, LinkedIn said a larger-than-normal amount of account transitions in the first quarter have pushed out customer spending until later into 2015. Meanwhile, in its advertising business, LinkedIn cited the shift to a new suite of products as well as "more pronounced secular headwinds" in the display-ad business, especially in Europe.
For the second quarter, LinkedIn forecasts adjusted per-share earnings of 28 cents on revenue between $670 million and $675 million. Analysts, on average, were expecting earnings of 74 cents a share on revenue of $717 million.
Earlier this month, LinkedIn agreed to pay $1.5 billion for lynda.com Inc., a website known for its professional training videos on such topics as Web design and digital photography. The cash-and-stock deal, announced April 9 and expected to close in the second quarter, is LinkedIn's largest.
On Thursday, LinkedIn said that costs from the deal will impact the second quarter and year.
"Longer-term, we expect lynda.com's contribution to normalize in the back half of 2016 as we rebuild the deferred revenue base and work through the one-time transitional costs," LinkedIn said.
LinkedIn issued its guidance along with its first-quarter results.
The company posted a first-quarter loss of $42.4 million, or 34 cents a share, compared with a year-ago loss of $13.3 million, or 11 cents a share. Excluding stock-based compensation and other items, profit rose to $72.5 million, or 57 cents a share, from $47.3 million, or 38 cents a share, a year earlier.
Revenue increased to $637.7 million from $473.2 million.
LinkedIn had projected earnings excluding items of 53 cents a share on revenue of $618 million to $622 million.
The first quarter "was a solid quarter," Chief Executive Jeff Weiner said in a news release, "During the quarter, we maintained steady growth in member engagement while achieving strong financial results."
The company said membership grew to more than 350 million, up about 16.7% from a year earlier.
(By Josh Beckerman)