LinkedIn Raises 2011 Outlook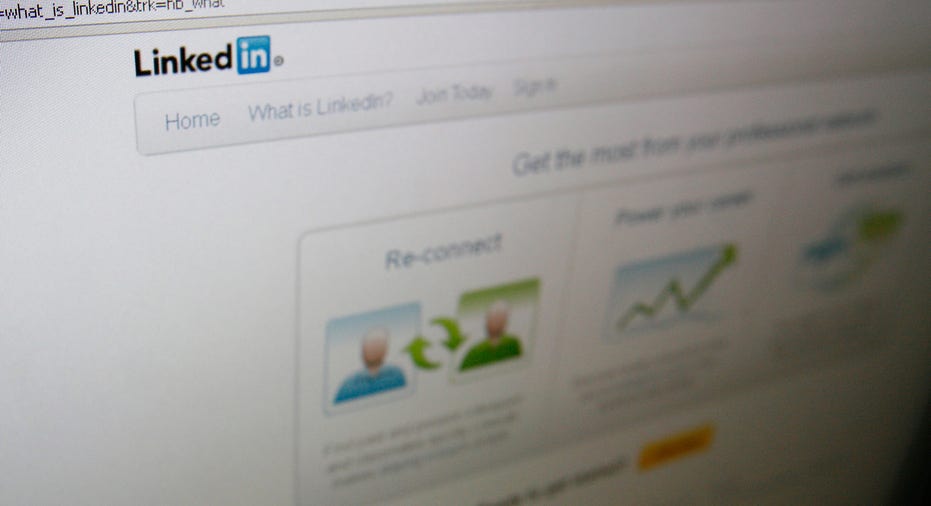 Professional networking company LinkedIn posted a third-quarter net loss but raised its full-year outlook after it posted a 126 percent rise in third-quarter revenue.
LinkedIn, which went public in May, said on Wednesday that it expects to report adjusted earnings before interest, tax, depreciation and amortization (EBITDA) for the year in a range of $83 million to $85 million and revenue of $508 million to $512 million.
It had previously targeted a full-year adjusted EBITDA profit of $65 million and $70 million and revenue of $475 million to $485 million.
The company -- started in the living room of ex-PayPal executive Reid Hoffman in 2002 and officially launched in May 2003 -- makes money by selling premium subscriptions to its members and by helping companies with hiring and marketing.
Its services are used by professionals seeking jobs or contacts and companies hoping to fill vacancies.
LinkedIn's third-quarter revenue was $139.5 million, above Wall Street expectations of $127.6 million, according to Thomson Reuters I/B/E/S.
Net loss was $1.6 million, or $0.02 per share, compared with $4.0 million a year earlier. Wall Street had expected a loss of $0.04.
LinkedIn also announced a sale of up to $500 million of common stock, of which the company planned to sell $100 million and stockholders, the rest.
LinkedIn's performance is closely watched as a sign of how other Internet companies will do.
Online coupon distributor Groupon is due to start trading on Friday while social gaming company Zynga and social network Facebook are considering tapping markets. (Reporting by Nicola Leske; editing by Carol Bishopric, Gary Hill)