LinkedIn Leaps in IPO Debut; Shares Double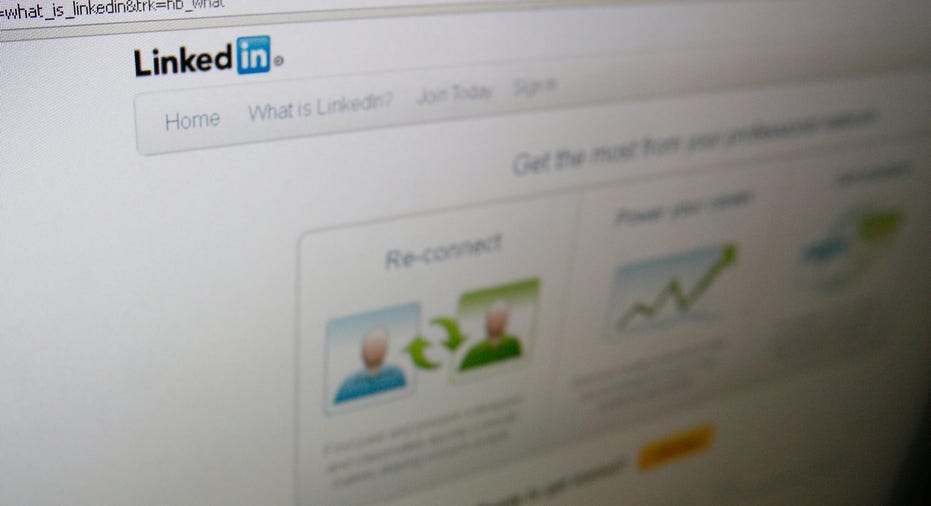 LinkedIn (NYSE:LNKD) opened at $83 a share and surged beyond $120 at one point on Thursday, marking a remarkably strong debut for the largest U.S. Internet IPO since the bursting of the tech bubble.
The open price represented an 84.4% leap from its initial offering price of $45 and its high of $122.70 nearly tripled the offer price. The stock closed the day at $94.25, good for a whopping 109.44% bounce.
The buying binge underscores the intense feeding frenzy on Wall Street to get a piece of social networking companies and the reason why some are worried the sector could be in the midst of a bubble.
Mountain View, Calif.-based LinkedIn runs an online social network tailored for professionals that offers a way to network with countless other people. The company boasts a profile pool of more than 102 million people and said it grows by a million a week.
LinkedIn wowed analysts late Wednesday by pricing its initial public offering of 7.84 million shares at $45, the high end of underwriters' expectations. The IPO marks the largest for a U.S. Internet company since Google's (NASDAQ:GOOG) debut almost seven years ago.
With a market cap of $9.3 billion, LinkedIn is valued similarly to big-name companies like Clorox (NYSE:CLX), NYSE Euronext (NYSE:NYX) and Southwest Airlines (NYSE:LUV). In fact, the valuation is twice that of Nasdaq OMX Group (NASDAQ:NDAQ) and E*Trade Financial (NASDAQ:ETFC).
Some have been taken aback by the price tag placed on LinkedIn because it earned just $15.4 million in 2010. That means the stock closed on Thursday with a very pricey multiple of 603 times earnings. Further, LinkedIn has warned it expects to actually lose money in 2011.
LinkedIn's CEO Jeff Weiner, a former Yahoo! (NASDAQ:YHOO) exec, said he will leave valuations to the markets and cautioned reading too much into initial trades, Dow Jones Newswires reported. Still, he said social platforms are "clearly here to stay."
LinkedIn isn't alone as other new-age Internet companies like Facebook, Twitter and Groupon have received surging price tags in the private markets and through fundraising efforts.
The valuations, which are often based on the companies' potential rather than actual earnings, have some questioning whether or not the sector is in the midst of a new bubble like the one that burst in 2000.
LinkedIn's impressive debut hasn't yet surpassed Chinese Internet company Youku.com (NASDAQ:YOKU), which climbed a lofty 161.2% in its first day, marking the best debut of the past 12 months.
Of course, a strong first day doesn't always equate to success. Software maker Broadsoft (NASDAQ:BSFT) slumped 7.8% when it IPO'd in June, but has surged 329% since going public, making it the best-performing new issue of the past year.
Before going public, LinkedIn traded on SecondMarket, a trading platform for illiquid assets like private companies. LinkedIn traded on the exchange at just $14.50 a year ago, but more than doubled to $35 in March.
"This is very good news for LinkedIn and a much-needed boost for the IPO market," SecondMarket said in a statement. "This IPO also underscores the point that even for an exciting, innovative company like LinkedIn, it can take nearly a decade before the time is right to go public." 
LinkedIn's offering was led by Morgan Stanley (NYSE:MS), Bank of America-Merrill Lynch (NYSE:BACK) and JPMorgan Chase (NYSEJPM).