LinkedIn IPO Price Values Company at Over $3B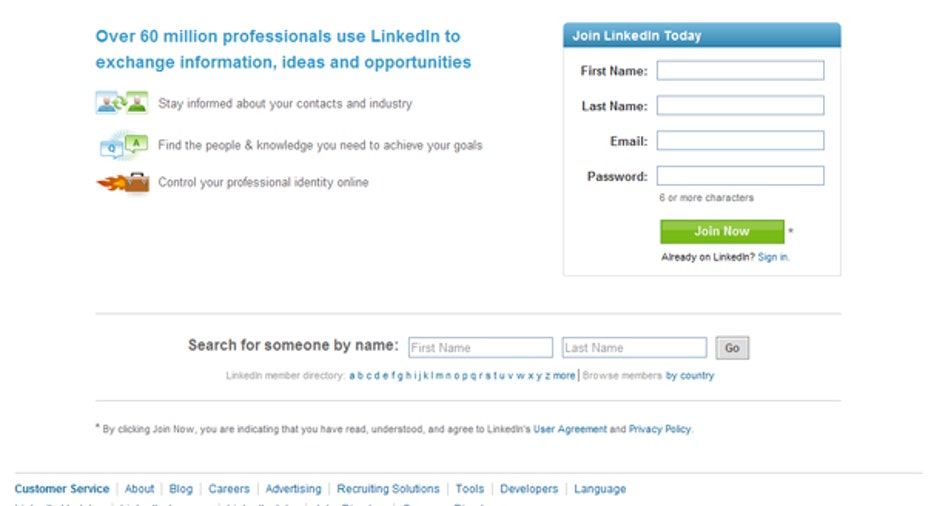 LinkedIn Corp, the social site for business professionals, is hoping to cash in with investors eager to gobble up shares in social networking companies such as Facebook, with a public debut valuing the company at more than $3 billion.
LinkedIn Corp said on Monday it would offer 7.84 million shares in its initial public offering.
LinkedIn, which attracts professionals and job seekers with 100 million worldwide members, priced its IPO at between $32 and $35 a share. It is generating significant interest as one of the first social networking companies to start the process of being publicly traded -- ahead of the much-anticipated Facebook IPO.
Social media companies including Twitter, Groupon and Zynga have generated significant interest and are seeing multibillion dollar valuations of their shares trading on the secondary markets.
Last week, Renren Inc, one of the biggest social networking companies in China, made its trading debut after a successful IPO -- another indicator of investor interest in the hot social media companies space.
Renren's stock surged 28.6 percent in its May 4 debut.
LinkedIn is offering 4.8 million shares, and the rest will be sold by some of its stockholders.
Shares owned by co-founder and LinkedIn board Chairman Reid Hoffman, who is among those stockholders selling shares in the IPO, would represent about 21.7 percent of voting power after the offering.
Other key stakeholders offering shares include Goldman Sachs, McGraw-Hill Companies Inc and Bain Capital Venture Integral Investors LLC.
Major investors Sequoia Capital, Greylock Partners and Bessemer Venture Partners, which together own about two-fifths of the company, will not be participating in the IPO.
In January, LinkedIn had filed with U.S. regulators for an IPO to raise up to $175 million.
The company expects to receive net proceeds of about $146.6 million from the shares it is offering in the IPO, based on an assumed offer price of $33.50 apiece.
It has applied to list its shares on the New York Stock Exchange under the symbol "LNKD."
LinkedIn earned $15.4 million in 2010 on net revenue of $243 million.