Linde says to resume merger talks with Praxair, CEO resigns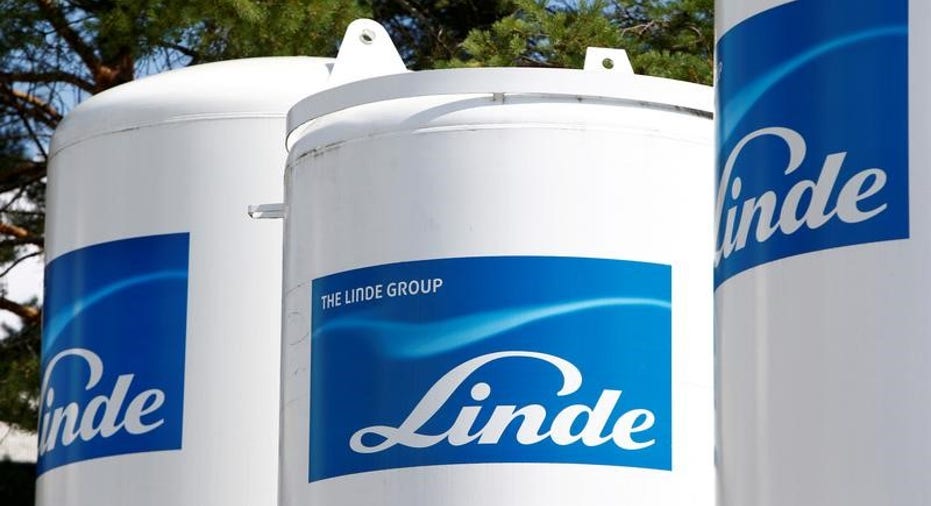 German industrial gases group Linde on Wednesday invited U.S. rival Praxair to negotiate a merger of equals after Praxair defused some contentious issues that had led to the failure of an initial approach.
Linde also said after a meeting of its supervisory board on Wednesday that its Chief Executive Wolfgang Buechele would step down sooner than planned, with former executive board member Aldo Ernesto Belloni returning from retirement to replace him, effective Thursday.
"With the resumption of the talks, a successful merger is now drawing near," Buechele said in the statement.
"With a succession plan in place, the necessary continuity is assured without interruption for the demanding tasks of the coming months," he added, without elaborating on why he was leaving.
Belloni, 66, retired at the end of 2014, after 14 years on Linde's management board.
The failure of initial merger talks with Praxair in September had already led to changes at the top at Linde, with finance chief Georg Denoke leaving immediately and CEO Buechele announcing he would stay on only until April.
That has left Chairman Wolfgang Reitzle, Buechele's predecessor as CEO, as the most powerful figure at Linde but raised questions over his ability to control infighting over the merger talks.
The two industrial gases groups, alongside peers Air Liquide and Air Products, are struggling with slower economic growth that has weakened demand from the manufacturing, metals and energy sectors, putting pressure on smaller players and leading to consolidation in the sector.
Air Liquide bought Airgas Inc, the leader in U.S. packaged gases, in a $13.4 billion transaction finalised in May.
Linde said last week it was looking into a revised proposal it had received from Praxair about a potential merger of equals, which was confirmed by Praxair.
(Reporting by Ludwig Burger; Editing by Maria Sheahan)