Lincoln Rail Splitter Could Bring Heirs Big Bucks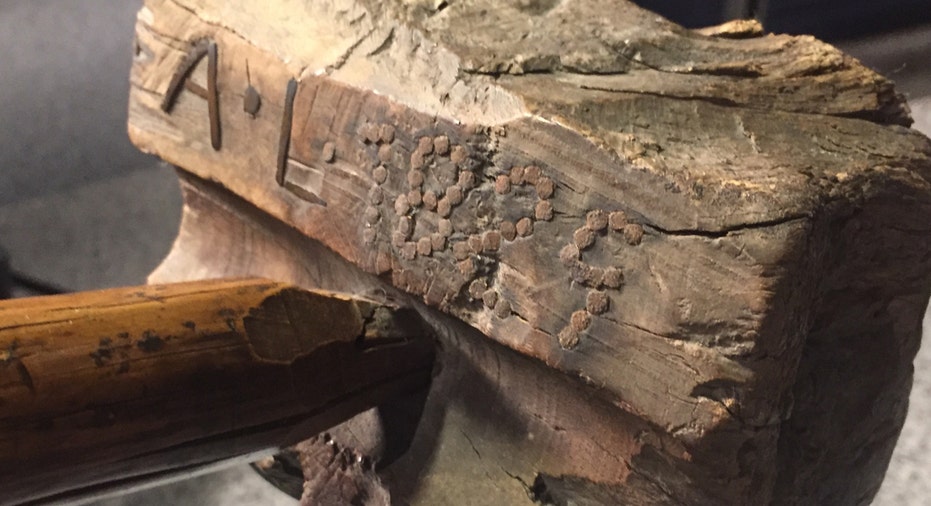 Abe Lincoln ran for president in 1860 as the "Rail Splitter" candidate – and that's why an Indiana family could reap a fortune if they sell a treasured heirloom linking them to the 16th president.
Keith Carter and Andrea Solis inherited an old log-splitting mallet – emblazoned with the initials A.L. -- when their father died in 2015. It is currently on loan to the Lincoln artifacts exhibit of the Indiana State Museum, but they have contacted an auction company about selling it.
How much could it fetch?
"It depends on what the Prince in Dubai, as opposed to the businessman in Hong Kong would be willing to pay for it," speculates Dale Ogden, chief curator of history and culture at the museum.
Carter and Solis recount their family story on the season premiere of Strange Inheritance with Jamie Colby.  It airs Friday, January 20 — Inauguration Day -- at 10:00 p.m. ET on the FOX Business Network.
The Carter family passed down the mallet from generation to generation – each telling the next how their ancestors were neighbors with the Lincolns in the early 1800s.
Solis says her grandfather hid the mallet in a secret spot in his basement. Her father, in contrast, displayed it proudly on their fireplace -- and even let her take it to kindergarten show-and-tell.
"My teacher questioned it, like 'That is amazing but why would you have something that valuable in our classroom?'" Solis tells Colby.
No family member, however, tried to authenticate the heirloom until Solis' father died. At his wake she and her brother mentioned the mallet to their cousin Tom Brauns, an amateur genealogist and a Lincoln buff. Brauns offered to find out if the family lore was true. His friend Steve Haaff, another Lincoln enthusiast, joined the effort.
Their genealogical and land title research revealed the Carters and the Lincolns lived next door to each other in Kentucky, and around 1815 both families moved to the Indiana territory.
An analysis of the initials inlayed into the mallet shows they are very similar to those on a splitting wedge authenticated as belonging to Lincoln, which is now on display in the Smithsonian Institution.
The inlaying technique is identical to that on a cabinet known to have been made by Lincoln.
"It was a skill he learned from his father who was a highly skilled cabinetmaker," Haaff said.
And proof enough for Indiana State Museum Curator Ogden.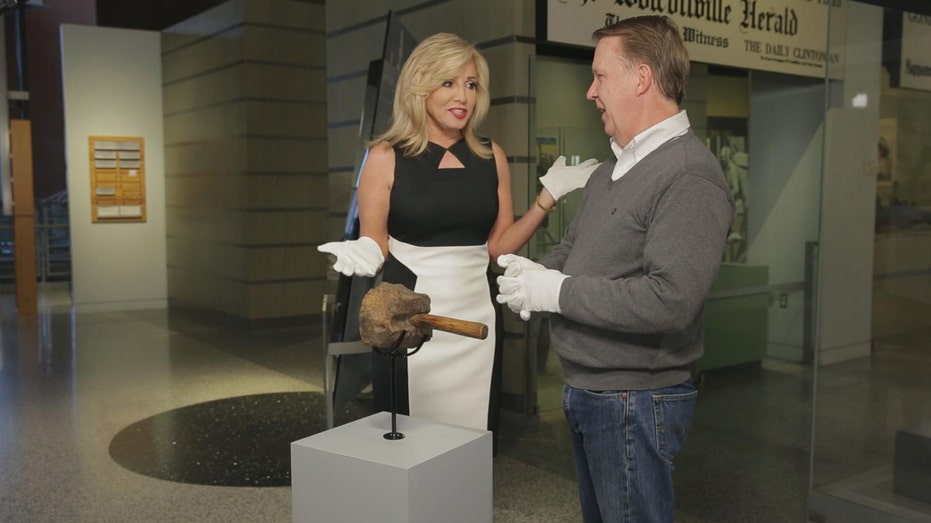 "I was really impressed. They spent a lot of time looking into genealogical records, land purchase documents, making the connection between the Lincolns and the Carters," he said. "I've probably been approached with a hundred objects that somebody or another claimed was a Lincoln artifact and this is the only one that we've settled on."
It was also enough for then-Indiana Governor – and incoming vice president – Mike Pence.
"It is going to draw people from around the country and around the world who will come to see those initials and when they do, they will know Abraham Lincoln was a Hoosier."