Life Insurance Medical Exam and False Positives: Do I Get a Do-Over?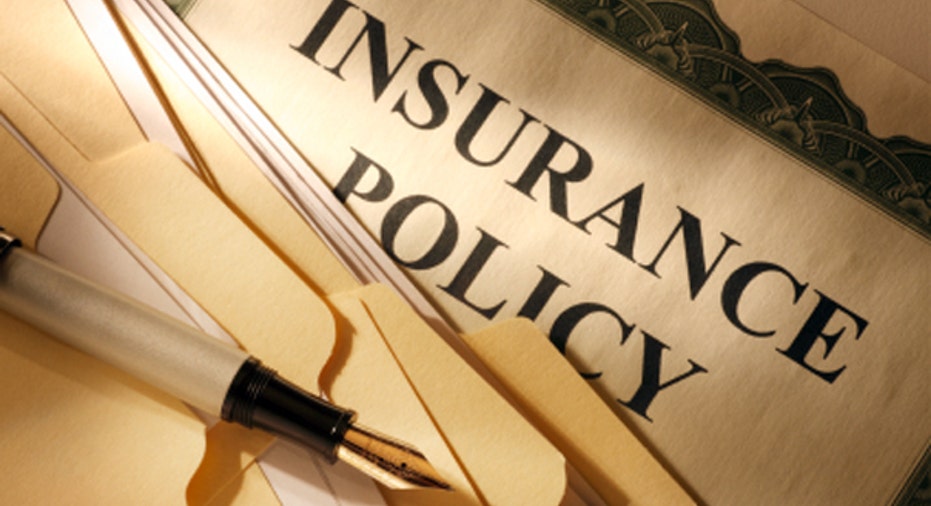 Medical exams for a life insurance policy are often thought of as routine, and you're likely aware that one is required when applying for most types of coverage. But what happens next?
The test results are not automatically shared with the insurance applicant unless the results are unexpected and your application is declined, says Steven Weisbart, senior vice president and chief economist with the Insurance Information Institute (III).
False positive? Or: 'I have what?!'
While each insurance company handles test results in a different way, generally an insurance company will provide a positive test result directly to you or to your doctor, especially if the company is denying you life insurance coverage.
"Everyone should keep in mind that false positives can happen, but sometimes true positives do, too," says Weisbart. "The first step you should take if you receive a positive test result from an insurance exam is to contact your primary care physician to discuss the issue and to be retested if necessary."
Nicolas Michellod, a senior analyst for insurance with Celent, recommends asking the insurance company for a retest if you are certain the test results are incorrect. After all, you'll want to be sure you're able to get affordable life insurance, which means you need accurate results.
"You can offer the insurance company your medical doctor's files, but generally insurance companies have a preferred medical examiner that they will want to use," says Michellod. "An insurance company has the right to refuse coverage for someone they believe is a high-risk candidate. The insurance companies tend to use specific advisers to assess or reassess each individual, and consumers have very little ability to influence the decision."
Life insurance and MIB database
If you are turned down for insurance and the insurance company will not reconsider its decision, you should still pursue correcting any false positive test results. This will typically involve contacting the MIB Group, which is comprised of approximately 470 member insurance companies in the U.S. and Canada. The group is charged with ensuring equitable underwriting of life, health, disability income, critical illness and long-term care insurance.
The MIB maintains a database of those who have applied for life, health, disability and other insurance. The goal of the MIB database is to reduce fraud.
Insurance companies that are members of MIB Group, which includes the majority of major insurance companies, report information about an applicant's medical conditions that become part of the applicant's MIB report.
According to David Aronson, director of marketing and communication for MIB Group, consumers are entitled to a free MIB report upon request. Consumer report files are only released to an MIB member company after the consumer has received an MIB pre-notice, and signed both an MIB -authorization form and an application for insurance. Aronson says that only individuals who have applied for insurance with an MIB member company within the past seven years have an MIB file because information that is older than seven years is considered obsolete.
If you request your MIB file, you should receive a letter that explains what is in your file, the names of the MIB member companies that reported information to MIB and the names of any MIB member insurance companies that received a copy of the information within the previous two years. If you find inaccurate information in your MIB file, you can dispute that information.
"When a consumer disputes the accuracy of any item in his or her file, we then contact the member company that reported the information to MIB about the consumer and the member company conducts an investigation to determine whether the disputed information was accurate and complete," says Aronson.
Only 1.5% of the free disclosure files they provide to consumers have to be amended for inaccurate or incomplete information, says Aronson.
"In those limited cases where the accuracy or completeness of MIB files was reinvestigated in 2010 pursuant to a dispute initiated by a consumer, changes to MIB files were made in a little over one-half of the cases," says Aronson.
If you request a reinvestigation and are not satisfied with the results, you can file a "statement of dispute" that will be included in your MIB file.
Weisbart says, "Consumers should make an effort to communicate with their insurance company about any false positive results to try and persuade them to reverse any incorrect information they may have passed on to the MIB database. While your instinct may be to start over with another insurance company, if the second insurance company is a member of MIB, then that can be a stumbling block unless the false positive information has been removed."
Acing your life insurance medical exam
What you eat and drink in the days prior to a blood test or a urine test can impact your medical exam results. (See: "Life insurance basics: medical exams").
In particular, salt, sugar, alcohol, caffeine, acidic foods, pain medications and nasal decongestants can skew the outcome of some tests.
"Don't eat a salad with a lot of vinegar right before your test or drink a lot of orange juice," says Michellod.
Michellod recommends scheduling your medical test for early in the day so you can fast and avoid drinking anything other than water prior to the lab tests.
Weisbart says that another way to avoid problems with test results is to apply for an insurance policy, such as a guaranteed issue life insurance policy, that does not require a medical test at all. For example, American National offers up to $250,000 in life insurance coverage for 7, 15 or 20 years without a medical exam with their BudgetGuard program. Weisbart says consumers can layer a few of these smaller policies to maximize their insurance protection.
The original article can be found at Insurance.com:Falsely accused: Do you get a do-over for suspect results on life insurance exams?