Liberty Wants Premium, Not Operating Control of Sirius—Malone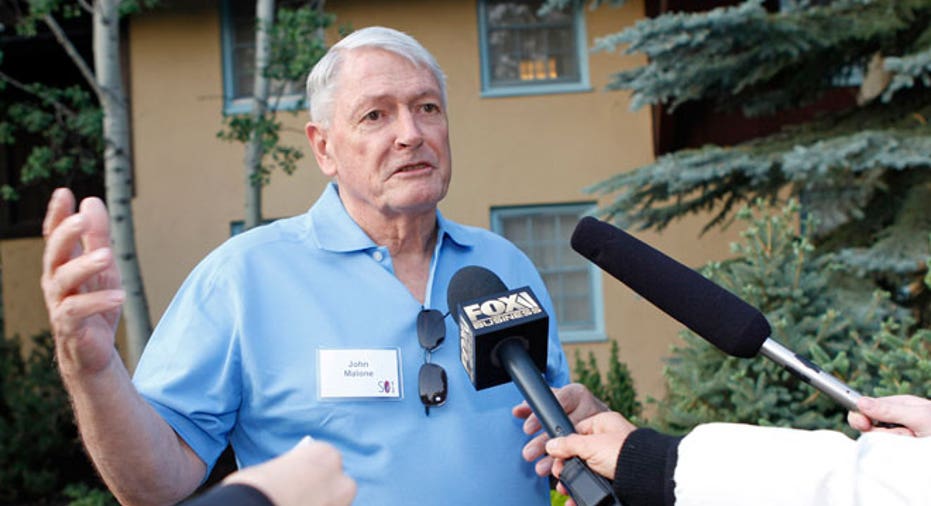 Liberty Media may not take operating control of Sirius XM Radio (NASDAQ:SIRI), but will insist on a premium in any spinoff of the satellite company in which it holds a 46 percent stake, Chairman John Malone said at the annual Allen & Co media and technology in Sun Valley.
Malone intends to use Liberty's stake to pressure for a control premium in talks with Sirius Chief Executive Officer Mel Karmazin, he told reporters outside the Idaho conference.
"There are three parties in this deal - Sirius and its shareholders, Liberty and its shareholders, and there's me personally because I am the controlling shareholder in Liberty," said Malone. "So when you ask yourself, 'Should there be a control premium and if there is one, who should get it,' don't forget about me."
Malone said Liberty and Sirius were engaged in negotiations over control and how large the premium would be. He added that Liberty likes Mel Karmazin as a CEO, and "we hope he is happy."
Liberty Media, Malone's media holding company based in Englewood, Colorado, told the U.S. Federal Communications Commission in May that it intended to take control of the Sirius' 13-seat board. It currently holds five of those seats.
Sirius shot back in its own regulatory filing that it had been in discussions with Liberty, but had not reached an agreement and was unaware of Malone's aim to shake up the board.
Malone had dinner with FCC Chairman Julius Genachowski, he said, but it would be "inappropriate" to have discussed his company's request.
"We've asked (the FCC) to affirm we have de facto control," Malone said. "Once they do that, there is no barrier to us having actual hard control."
Malone said Liberty would modify its filings to do whatever the FCC says in order to gain control.
He has said previously that Liberty is considering to spin off its Sirius stake to its own shareholders in a more tax-efficient so-called Reverse Morris Trust transaction.
"As the situation sits, we may never actually go into control if we were to reach an agreement and spin off the company," Malone said.