Liberty-Owned QVC Acquires Zulily for $2.4B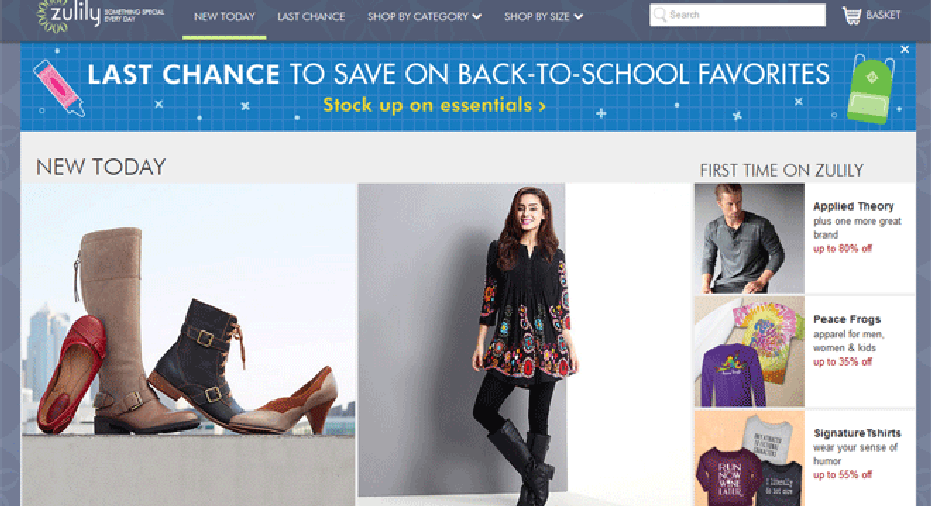 Liberty Interactive Corporation (NASDAQ:LVNTA) announced Monday that it had entered an agreement to purchase e-commerce brand (NASDAQ:ZU) Zulily for $2.4 billion, in a cash and stock deal. The acquisition will be attributed to Liberty's QVC Group, the shopping television channel.
While Seattle-based Zulily is a discount site, Liberty paid a premium on its stock. The company paid $18.75 per share for Zulily, a 49% premium to Friday's close of $12.57.
Yet the price was well beneath Zulily's record highs of $72.75 in February 2014, and short of its IPO price of $22 in November 2013. The daily deal site, which is targeted at young mothers, has struggled to meet Wall Street's sales expectations.
"In Zulily, we see a like-minded brand that shares our passion for discovering great products, for delivering honest value, and for building long-term relationships with customers," Mike George, QVC President and CEO, said in a statement.
This deal was a surprise for shareholders, because typically "Liberty is loathe to use equity in any deal," pointed out Robert Routh, analyst at FBN Securities.  "I don't think anybody expected it," he said, adding that "they don't issue equity to do a deal unless they absolutely have to."
This is a "big move in e-commerce and a big bet on that management team," said Routh. Liberty is unlikely to make other similar acquisitions anytime soon, he predicted.
Liberty Interactive shares traded flat on the acquisition news, around $41 per share. Liberty Interactive stock is up 10% year-to-date.