Liberty Media to Cut Stake in Barnes & Noble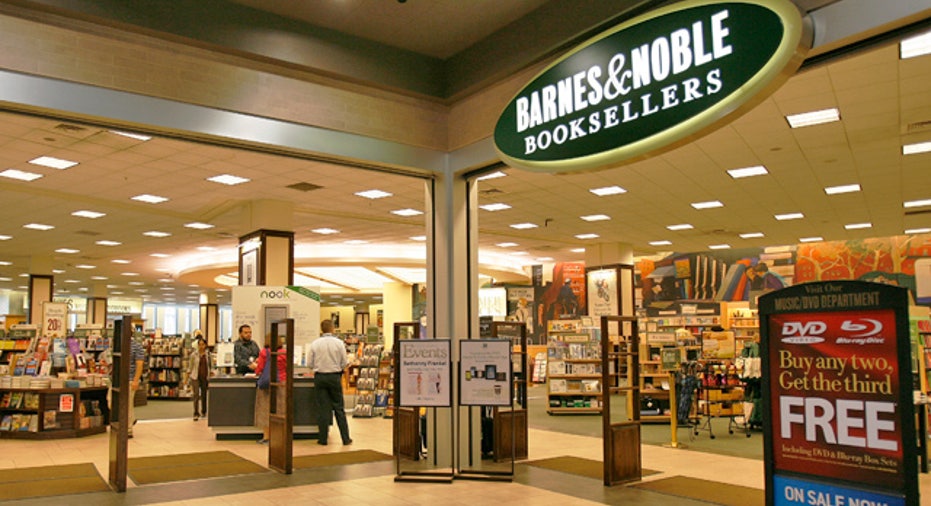 Liberty Media (NASDAQ:LMCA) said Thursday it agreed to lower its stake in Barnes & Noble (NYSE:BKS), giving up its right to elect two directors to the struggling bookseller's board.
The media company, led by chairman John Malone, will retain 10% of its stake. Liberty CEO Greg Maffei will no longer serve on Barnes & Noble's board, while Mark Carleton has been re-elected.
Shares of Barnes & Noble tumbled 9.5% to $20.01 in recent trading. Liberty rose four cents to $133.31.
Liberty previously had the ability to block any asset sales, which was seen as a potential hurdle when Barnes & Noble chairman Leonard Riggio announced his intention to buy the company's bookstore chain. He later abandoned those plans.
Barnes & Noble has also considered spinning off its struggling Nook unit, which is grappling with a slowdown in digital book sales. But last summer, the New York-based company said it would instead cease in-house production of tablets.
In February, new CEO Michael Huseby indicated that Barnes & Noble is in discussions with potential hardware partners for Nook.
Private investment firm G Asset Management recently upped the pressure on Barnes & Noble to revisit its spinoff plans, offering to buy 51% of the company for $22 a share.
Liberty's move to relinquish part of its stake will give Barnes & Noble more flexibility to accomplish their strategic objectives, Maffei said.
"Liberty's decision to retain a portion of its investment and have active involvement on our board underscores Liberty's ongoing commitment to Barnes & Noble," Riggio said.
The Englewood, Colo.-based media giant initially bought a stake in Barnes & Noble when it invested $204 million to buy preferred stock. The deal ended talks of a possible sale.