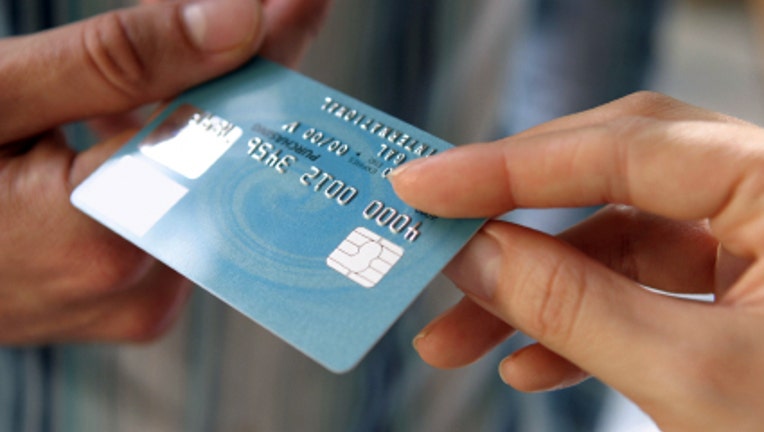 Boston technology company SCVNGR announced a new pricing plan for merchants using its LevelUp platform that brings the cost of credit card processing to zero. In a statement to reporters, SCVNGR spokesman Seth Priebatsch compared the shift to the decision Google made to charge nothing for use of its search engine. (Google is a strategic investor in SCVNGR.)
According to Priebatsch, over 3,000 restaurants, food vendors, and small businesses have paid LevelUp a 2% interchange fee to process transactions through its secure smartphone application. LevelUp's "Interchange Zero" initiative eliminates credit card processing fees for participating merchants, who already pay LevelUp fixed service fees for new customer acquisition and loyalty campaign management services.
Consumers can link rewards credit cards to LevelUp accounts
Diners download the consumer version of the LevelUp smartphone app that takes a picture of their preferred debit or credit card. Members can also request free LevelUp payment cards as an alternative to scanning smartphones at sit-down restaurants that use the service. Scanning a secure LevelUp code eliminates the potential for credit card skimming, while enabling merchants to streamline rewards programs.
Linking a rewards credit card to LevelUp allows consumers to "double dip" on rebates without unexpected costs to a merchant. Priebatsch told reporters that the new pricing structure anticipates long-term fallout from a commoditized market for credit card processing. "LevelUp is skipping this 'race to the bottom' happening between the major payments companies and leading the way by providing real value beyond the transaction," Priebatsch said.
"Interchange Zero" targets debate over card processing fees
The Durbin Amendment to the Dodd-Frank Act set a ceiling for debit card transactions, designed to limit merchant costs for processing large purchases. However, the amendment carried the unintended side effect of raising interchange fees for many small transactions, especially among LevelUp's target customer base.
Restaurant operators and convenience store owners have criticized the credit card processing industry for hiking payment fees. PayPal and Square have both launched streamlined point-of-sale tools for small merchants, featuring percentage-based rates of about 2.75% with no recurring fees. Like LevelUp, Square's updated service offering includes a loyalty component that merchants can use to reward repeat business.
The original article can be found at CardRatings.com:LevelUp offers free credit card processing for restaurants and small merchants