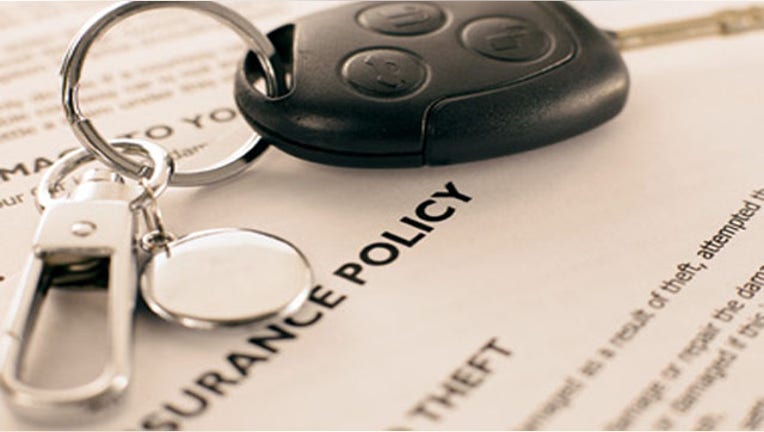 Two mini models - the Toyota Yaris and Hyundai Accent - took the checkered flag for the highest rates of injury claims, according to a Highway Loss Data Institute report analyzing car insurance losses by make and model.
The report assessed cars from model years 2009 to 2011 for six different types of auto insurance coverage claims. Results for collision, property damage liability and comprehensive claims represent overall losses, which reflect both the frequency of claims and the average loss payment per claim. Results for three types of injury coverage -- personal injury protection, medical payments and bodily injury liability -- represent claim frequency only.  (See: "Auto insurance basics: comparisons, coverages and rates.")
Here are the vehicles that racked up the most personal injury claims - which cover injuries to you and your passengers regardless of fault:
Here are the vehicles with the lowest frequency of personal injury claims:
Chevrolet Silverado 2500 crew 4WD
Mercedes Benz SL class convertible
Land Rover Range Rover 4WD
Chevrolet Silverado 1500 4WD
Cadillac Escalade ESV 4WD
For bodily injury liability claims, which pay for injuries you cause to occupants of another car, the cars with the highest claim rates are:
Hyundai Accent
Mitsubishi Eclipse
Chevrolet Aveo
Mitsubishi Galant
Dodge Avenger
Kia Rio
Mitsubishi Lancer
Hyundai Accent
Nissan Versa
Ford Focus
Cars with the fewest bodily injury liability claims are:
Chevrolet Corvette
Toyota 4Runner  4WD
Mini Cooper Clubman
Smart ForTwo
Toyota 4Runner
Acura RDX 4WD
Chevrolet Silverado 1500 4WD
Subaru Outback 4WD
Volkswagen Jetta
Mercedes Benz E class 4dr 4WD
For medical payments claims, which cover injuries to you and your passengers if you're at fault, the autos with the most claims are:
The cars with the lowest rate of medical payment claims filings are:
Insurance losses for collision, comp, property damage liability
Sports cars, luxury cars and budget-priced models with big engines have higher-than-average collision claims, according to the report.
The Jeep Wrangler 2dr 4WD had the lowest overall losses for collision, while the $200,000 Ferrari California convertible topped the list for the highest collision losses.
The leader for lowest overall losses due to comprehensive insurance claims is the Chevrolet Colorado, a small pickup. The large, luxury BMW 7 series has the highest overall losses due to comprehensive coverage claims, which cover damage from theft and vandalism.
On the property damage liability front, the Chevrolet Corvette Z06 ranked No. 1 for having the lowest overall losses due to claims, while the Dodge Ram 2500 mega 4WD had the highest overall losses.
Why car insurance claims data is important
Many factors go into setting your car insurance rates. Among them are your age, your marital status, your place of residency, your driving record and, in many states, your credit history.  (See: "Got a ticket? You could be paying for it for years.")
The type of car you drive is also considered by insurers when setting your car insurance rate. That's where the HDLI data come into play. Many insurers use the overall loss data to help determine rates. (See: "Auto insurance: 8 things you should know about.")
In addition to the likelihood of a crash, other factors that go into setting car insurance premiums include the cost to repair or replace a vehicle.
The original article can be found at Insurance.com:Less is more: Tiny cars have highest car insurance injury claims