Lennar Profit Jumps as Deliveries, Prices Rise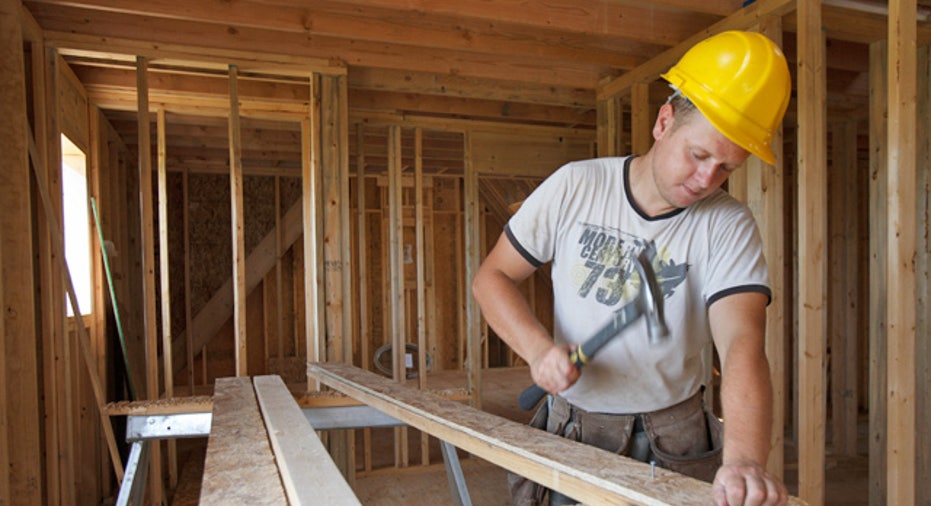 Home builder Lennar Corp. on Wednesday said profit rose 33% in its latest quarter, as the continuing recovery in the housing market led to an increase in deliveries and higher prices.
Shares rose 5% premarket, adding to the 9% gain notched this year through Tuesday's close.
Chief Executive Stuart Miller credited the much better-than-expected results to the improving home-building market, buoyed by a better employment picture, reasonable affordability levels, supply shortages and favorable monthly payment comparisons to rentals.
A report this week showed new home sales in May climbed to the highest level in more than seven years, while building permits jumped 25% from a year earlier--the latest signs the housing market is building steam after years of sluggish progress.
Deliveries during the quarter jumped 20% to 5,989 homes, while the average sale price of homes delivered increased 8.1% to $348,000.
New orders, considered an indicator of a builder's future performance, soared 18% to 7,271 homes. Analysts at RBC projected an 8.5% year-over-year increase to 6,709 homes. The average sales price rose 8.1% to $348,000.
Like others in the industry, Lennar has been ramping up incentives to drive sales. In the quarter ended in May, Lennar boosted its average sales incentive by 5.9% to $21,500 for each home it closed on in the period.
Gross margin on home sales contracted to 23.8% from 25.5%, which the company attributed to higher land costs. Lennar said the increase in the average sales price helped offset that effect.
Overall for the May quarter, Lennar reported a profit of $183 million, or 79 cents a share, up from $137.7 million, or 61 cents a share, a year earlier.
Revenue grew 32% to $2.39 billion.
Analysts polled by Thomson Reuters were expecting 64 cents in per-share profit on $2 billion in revenue.
Financial-services revenue, about 8% of the top line, rose more than 50% to $169.9 million, following higher refinance volume and the better backlog conversion. Analysts at Susquehanna said performance in the business contributed about 5 cents to the earnings beat.
Lennar's multifamily business, meanwhile, posted another operating loss and profit in its Rialto segment--which buys and sells distressed commercial and residential mortgages--nearly halved.