Lending is Targeted to M&A, Not Capital Spending, Important Distinction Says JPMorgan CEO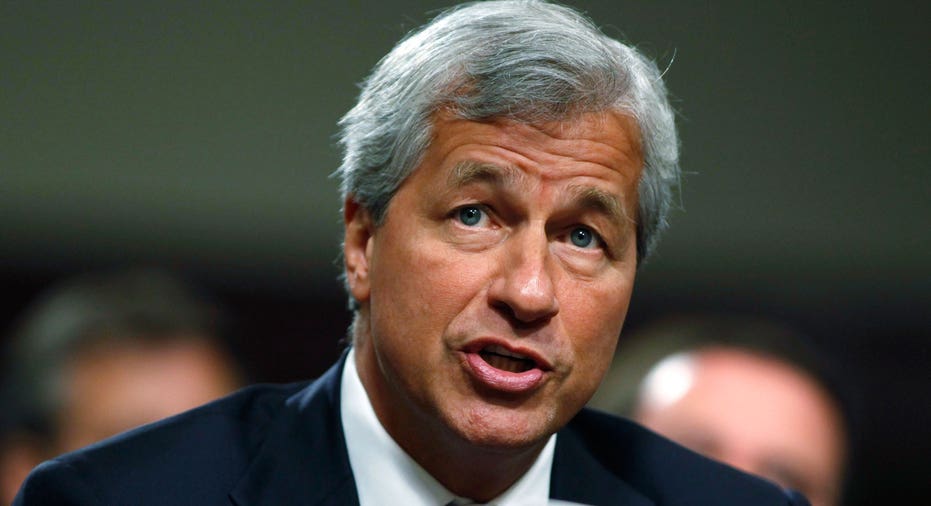 One of the most important questions from my exclusive interview with JP Morgan (NYSE:JPM) CEO Jamie Dimon was about lending. Dimon told me lending is strong but I asked specifically why are corporate customers borrowing? We have been waiting for corporations to start investing in their businesses via capital expenditures. This will be an important indicator of economic strength.
Yet we're seeing a record amount of mergers and acquisitions, $5 trillion in 2015. In healthcare alone we saw $600 billion in mergers in the last year. So whether they are borrowing to invest in the business or whether the money is going toward deals will tell you a lot about how strong this recovery really is. In this excerpt of my interview, Dimon weighed in on the divide.
BARTIROMO: When you look at corporate lending today, are you seeing lending mostly to businesses that want to invest in their businesses and build their business, or are you seeing much of the funding going toward M&A?
DIMON: Good question to answer. So, if you look at small business, and the middle market, they're still borrowing. Credit is very, very good. They're not doing what you and I would call bull market though, but they're still doing some capital expenditures.
For Big companies, capital expenditures are disappointing. And, I think that's disappointing because growth has been slower. Remember, a lot of CEO's are going to invest when they have an order book. They're not going to invest because they just feel, you know, bullish, or something like that. They feel bullish when their order book goes up, so obviously, a lot of M&A activity. Now there's nothing wrong with that. It's just another form of economic activity and so I think you'll see companies spend more when they have more reason to, when the economy is stronger.
BARTIROMO: It's been the worst beginning of the year for the stock market of any year. Why are investors so nervous?
DIMON: I'm not worried as much as some people that are really worried, but if you look at the world, in the United States, the economy's still chugging along. I wish it was going faster, but it's strong. It's very broad-based. Consumers are in good shape. Household formations are going up. Businesses are in good shape. Credit's in good shape. The financial system is very strong.
I think it's all China, you know. China had uninterrupted growth for 20 years, 10% like clockwork. And, as they go to this transformation to a market driven economy, reducing corruption, it's going to be more turbulent, and I think what the world's learning right now, China's going to be slower growth, but, you know, with more volatility. It's making people a little nervous.