Legacy with a Universal Message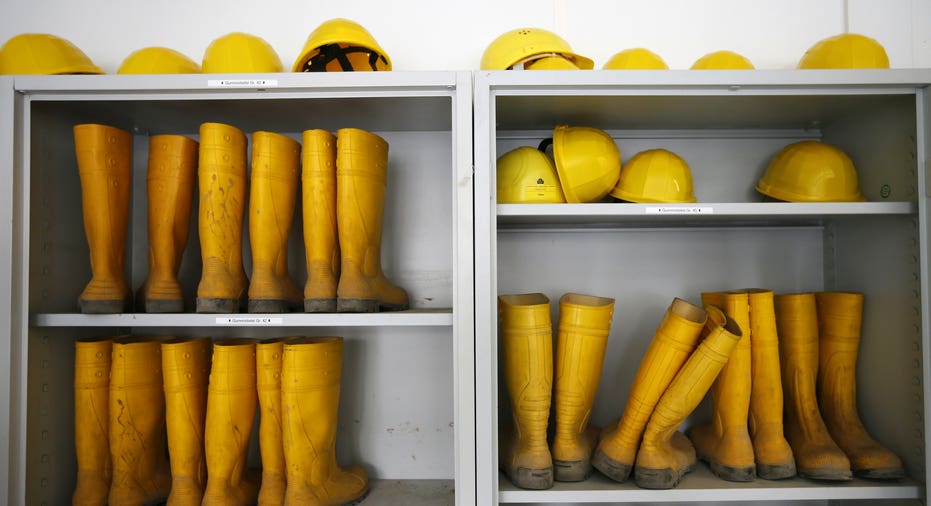 I was having a conversation recently with a highly accomplished client who sheepishly confessed he would feel better about making his next big professional move with a certain someone he loved by his side. There was a time my practical self might have frowned upon that kind of thinking, but in that moment I understood him so clearly.
"Because you like what that person mirrors back at you," I said. "And that makes you want to be a better person, to realize all you're meant to be."
He nodded.
People who are that mirror in our lives … oh, how to even put it into words? So rare. To be treasured.
And that brings me to Kevin O'Sullivan.
Over two and half years ago, I wrote a Game Plan column about this man whose life was very directed towards helping the brotherhood and sisterhood of IBEW Local 164 in New Jersey. At that time O'Sullivan was running for business manager of that local with the aim of addressing the concerns of the working men and women who were seeing their work prospects disappear and watching their pensions steadily decline. He saw fear, angst, short sales on homes, divorce – he had been through it, too. Armed with a bachelor's degree in labor studies and a passion born of a family entrenched in labor unions, he felt compelled to step in.
He lost that election to the incumbent by a slim margin in June of 2010, but remained extraordinarily vigilant about keeping his opponent more accountable for what was happening under his leadership. Fast forward to November 2012 when two union officials from that local were arrested following a two-year investigation by the U.S. Department of Labor; the eight-count indictment includes conspiring to embezzle funds from the local, which represents nearly 3,000 workers in three counties.
These officials have since pled "not guilty" and the trial is pending, but the outcome is not germane to why I am writing my year-end column about Kevin O'Sullivan. This isn't about unions, whatever you think of them. This is bigger. This is about legacy. This is about living your life in a way that makes people want to fight your fight after you're gone. To get up the energy, no matter your lot in life at the moment, to say, "This person was doing this for the greater good and it's calling something in me."
Yes, O'Sullivan, age 46, died suddenly in March of this year. When I talk to people in the union rank and file, I hear that same earnest tone the aforementioned client used, the kind that feels like it's coming from a soul level -- he made us want to be better people.
"That's what we walked away from Kevin's funeral with," one union member told me. "Dignity and fighting to do the right thing to make things better for everybody. That was the overriding thing that day."
O'Sullivan was approachable, easygoing, funny, charismatic, but perhaps just as important to the people he cared about, he made them act. He gave them hope. He made them think change was possible.
"No one's backing down," said a union member.
"Everybody talks about transitional figures and uniting figures," said another union member. "He had the potential to be a uniting figure."
I would counter that he already was. After I wrote that initial piece on him in 2010 we became close friends. He once told me he wasn't sure he was up to the challenges to be the man he was supposed to be. I told him he already was that man. And, as was his way, he deflected the compliment.
People who knew him talk about his aura, his ability to lull you. True enough. But he would absolutely hate it if I painted him as some sort of saint here. He wasn't. He had a wild side and often referred to himself as a dichotomy. It was arguably one of the most special things about him.
The ripples he has left … my goodness. The soul searching, the anguish. People wondering, floundering. An indictment here, a guy twisting in the wind there. Yeah, that would have worked just fine for him.
But what's left, well, it's also a bunch of people in flux. About their lives. Lost homes, divorces, excessive drinking, vanishing annuities. He gave them hope and they're determined to keep it alive. If there are indeed angels, and Kevin is one of their force now, I would ask that he guide these people to a place of peace, livelihood, understanding, resolution.
Whenever I'm embarking on something that scares me now I think of Kevin saying those three little words I loved to hear -- Go get it. I know I am not alone in this.
I share his example so that his life might be a beacon for others. A meaningful way to think about someone you've lost is to ask yourself – How has this person changed me?
If the answer in any way resembles, "He made me want to be a better person" … wow, just wow.
Short of bringing that person back to stand before us, what more could any of us ever want?
Nancy Colasurdo is a practicing life coach and freelance writer. Her Web site is www.nancola.com and you can follow her on Twitter @nancola. Please direct all questions/comments to FOXGamePlan@gmail.com.