LeBron's $1M investment in pizza chain is now worth $35M, report says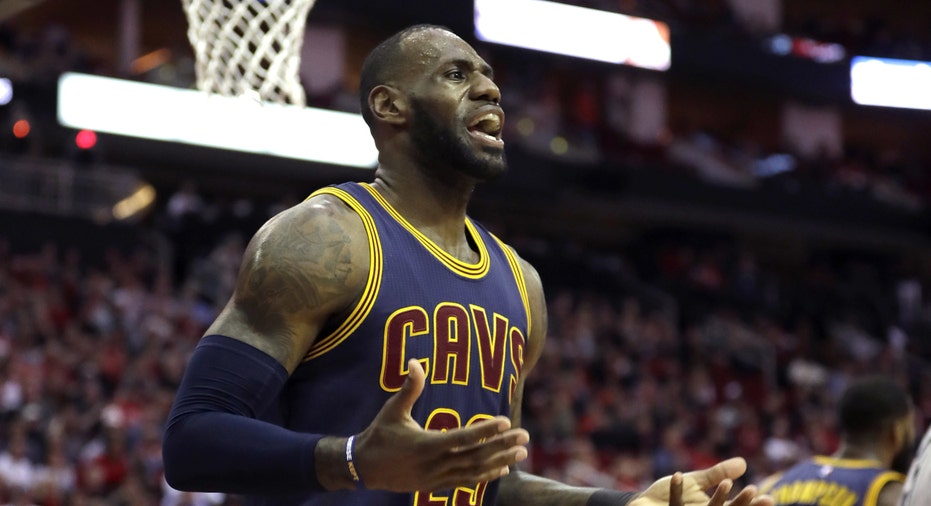 Basketball superstar Lebron James has managed to turn a million dollar investment in a small California pizza startup called Blaze Pizza into $35 million in less than five years, a report says.
Sources told ESPN that James, his business partner Maverick Carter and financial adviser Paul Wachter of Main Street Advisors invested less than $1 million into Blaze Pizza, a fast-casual pizza chain, in 2012.
ESPN says that valuation was confirmed when Blaze Pizza sold an undisclosed percentage of the company to a private equity firm, Brentwood Associates, which valued the company at around $250 million—and James and his partners own about 10% of that (around $25 million).
However, that amount doesn't include endorsement payments James gets for exposing the company to his 91 million followers across Facebook, Instagram, and Twitter, which bumps his stake to an estimated $35 to $40 million, sources told ESPN.
Earlier this month, Technomic, an industry consultancy firm, reported that Blaze Pizza has also become the fast growing restaurant business since they launched in 2012.
Blaze's build-your-own-pizza concept has grown from two Southern California locations (Irvine and Pasadena) in 2012 to 200 locations around the country over the last four years, with the latest restaurant opening in Mentor, Ohio earlier this month.
According to early number from Forbes, sales have grown from $6 million in 2013 to $185 million last year. The company's CEO says he plans to target around $285 million in sales this year and $1.1 billion by 2022.
James, who is an all-in investor, a franchisee, and paid endorser of the company, doubled-down on Blaze in 2015 when he walked away from his McDonald's sponsorship in order to grow the company.
Blaze CEO Jim Mizes told Forbes earlier this month that LeBron has been key in terms of brand awareness, which has helped grow the company to where it is today.
According to a recent Harris Poll, Blaze finished behind Papa John's as the best pizza chain brands in the U.S.