LeBron James: Colin Kaepernick is being blackballed by NFL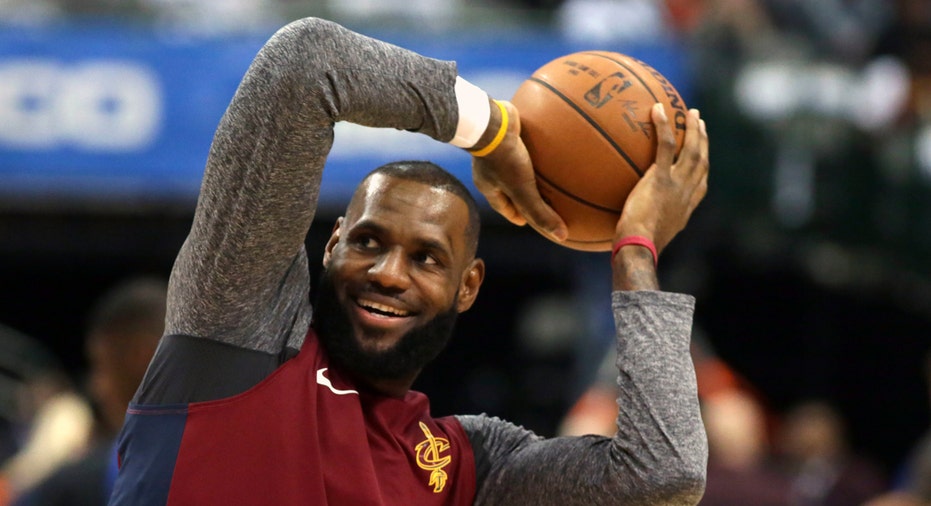 NBA superstar LeBron James is the latest sports figure to suggest NFL teams are blackballing free agent quarterback Colin Kaepernick due to his prominent role in the wave of player national anthem protests.
"I love football, but I'm not part of the NFL," James told ESPN on Sunday. "I don't represent the NFL. I don't know their rules and regulations. But I do know Kap is getting a wrong doing. I do know that. Just watching, he's an NFL player. He's an NFL player and you see all these other quarterbacks out there and players out there that get all these second and third chances that are nowhere near as talented as him. It just feels like he's been blackballed out of the NFL. So, I definitely do not respect that."
Kaepernick opted out of his contract with the San Francisco 49ers last March and has yet to sign with another NFL team. The 30-year-old signal-caller drew international attention during the 2016 season when he became the first NFL player to kneel during the national anthem to protest social and racial injustice in the United States.
NFL officials, including Commissioner Roger Goodell, have repeatedly denied that Kaepernick is being blackballed. Kaepernick filed a collusion grievance against the NFL's 32 owners last month, alleging that his continued unemployment is retaliation for his social advocacy.
James joins several prominent athletes and civil rights leaders in supporting Kaepernick. A group of demonstrators gathered outside NFL headquarters in New York last August to protest the league's treatment of Kaepernick.
"The only reason I could say he's not on a team is because the way he took a knee," James said. "That's the only reason. I watch football every Sunday, every Thursday, every Monday night. I see all these quarterbacks -- first-string, second-team, third-team quarterbacks -- that play sometimes when the starter gets hurt or are starters that play. Kap is better than a lot of those guys. Let's just be honest."
The NFL has experienced an unprecedented wave of player protests this season after President Trump called on the league's owners to fire any player who kneels during the anthem. The NBA mandates that all players stand for the national anthem.