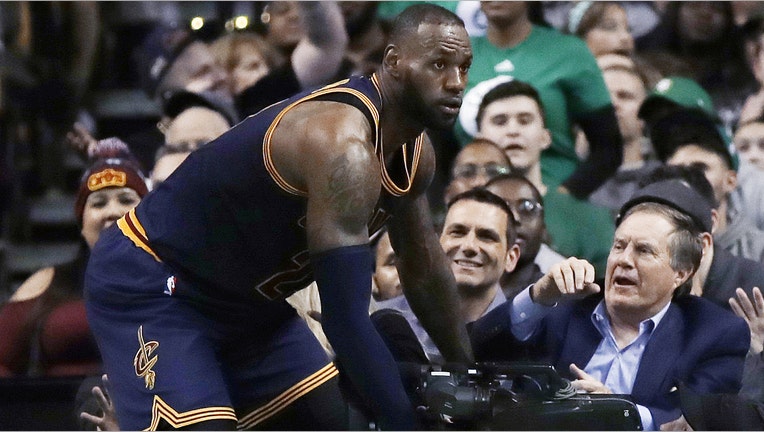 LeBron James stopped short of plowing into Patriots coach Bill Belichick during the Cavaliers' 103-99 loss in Boston.
James went for a rebound in the fourth quarter Wednesday night when his momentum carried him off to the court and into seats on the baseline near Belichick. James knocked over a camera man but avoided running into Belichick and his girlfriend. The famously stoic coach didn't show much emotion during the near miss.
James told reporters after the game that he "definitely slowed up" because he knew who it was, adding, "I'm not taking no legend out."
James later tweeted that he and Belichick "had a great conversation" after the game. He says, "things like that I'll remember forever."