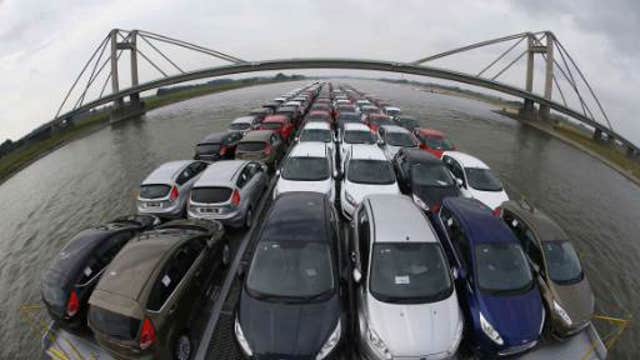 Lear Corp raised its full-year forecast as demand rose for its auto seats and electric power systems due to strong vehicle sales in the United States.
Lear shares rose 2 percent in premarket trading after the company reported an 11 percent rise in quarterly revenue.
The company has benefited from an increase in demand for new cars in the United States. Although recent economic uncertainty has tempered demand, automakers are on track to report some of their highest sales in 2014.
Lear raised its full-year sales forecast to $16.0 billion from $15.8 billion and increased its target for core operating earnings to $835 million from $750 million-$800 million.
Analysts on average were expecting full-year revenue of $15.89 billion, according to Thomson Reuters I/B/E/S.
Sales in the company's larger seating business rose 9 percent to $2.89 billion in the third quarter ended Sept. 28. Total revenue rose 11 percent to $3.92 billion.
Net income attributable to Lear fell to $112.8 million in the quarter from $121.4 million a year earlier. Earnings, however, rose to $1.38 per share from $1.23 as Lear bought back shares in the past 12 months.
The company's stock was up at $77.55 before the bell, having gained 62 percent this year to Thursday close, outperforming the S&P 500 index.