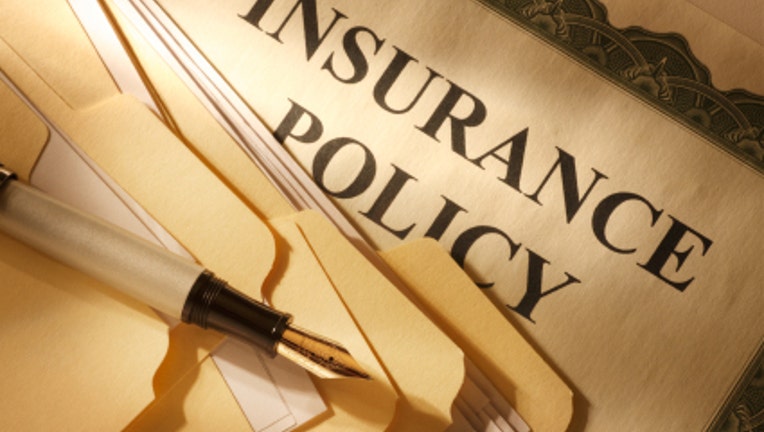 As the U.S. population ages, the long-term care insurance industry is suffering growing pains.
Some insurers have called it quits. Others are suspending sales of the most generous benefits and tightening up underwriting. And many are increasing premiums on existing policies.
Buyers now pay more for less coverage and face tougher health requirements to qualify for the best rates. (See: "Tips for buying long-term care insurance amid rising rates.")
The changes come as insurers grapple with big losses on older policies.
"Many insurance companies priced those policies based on erroneous assumptions," says Christopher Kimball, a certified financial planner in Lakewood, Wash.
Policyholders filed claims at earlier ages and lived longer than expected. Meanwhile, an unusually small percentage of customers let their policies lapse, which meant more customers eventually filed claims than insurers projected. (See: "Health and life insurance tips for the sandwich generation.")
Those factors, combined with historically low interest rates, created a perfect storm to challenge the industry. Insurers invest premiums and use the returns to help pay for benefits. Low interest rates make it tough for insurance companies to get the returns they need to make money or break even.
Here are seven consequences of the industry's evolution and how the changes affect you:
1. Fewer insurance companies offering coverage
"In the early 1990s over 100 companies were selling long-term care insurance," says Murray Gordon, founder and CEO of MAGA Ltd., a long-term care insurance agency in the Chicago area. "Now we have six or eight companies with good ratings."
Allianz Life left in 2009, and MetLife pulled out in 2010. This year Prudential Financial Inc. quit selling individual long-term care policies, and Unum Group exited the group market.
Remaining players, including Genworth, TransAmerica, John Hancock, Mutual of Omaha and Massachusetts Mutual Insurance Co. (MassMutual), are redesigning products.
"For us these are moves that enable us to stay in the market," says Steve Zabel, Genworth's senior vice president of long-term care.
2. Long-term care insurance premium hikes
Already covered? Your premiums probably will go up, if they haven't already. Kimball says one of his clients was hit recently with a 90% premium increase.
In an Aug. 1 earnings call, Genworth Executive Vice President Patrick B. Kelleher said his company will ask state regulators for approval of premium increases on many of its policyholders. The increases will average more than 50% over the next five years on older policies marketed roughly through 2003 and more than 25% over five years on most of the earliest of the company's newer generation of products, which were marketed after 2003.
"Previously, we had asked for more frequent, lower increases, but we will pursue fewer, larger increases going forward," he said.
Says Kimball: "People shouldn't get too angry when they get premium increases because it means the company is going to be there to pay claims."
3. No more lifetime or unlimited benefits on new policies
A long-term care policy lets you get reimbursed for care up to a certain dollar amount per day. Policies with lifetime benefits pay up to that daily limit for as many years as you need care. Without lifetime benefits, a policy sets a cap on the total amount of care you receive.
Insurers have suspended sales of lifetime benefits because they found that policyholders who had them tended to file claims earlier than those who had a limited amount of coverage, says Lisa McAree, a long-term care insurance specialist in Boston. (See: "Baby boomer trend: asset-based LTCI.")
Gordon says he doesn't expect to see a return of lifetime benefits.
"Many in the industry became uncomfortable with these, and they're hard to price," Zabel says.
4. Less -- or more expensive -- protection for inflation
Inflation protection riders increase the dollar limit on daily benefits by a certain percentage each year to protect you from rising health care costs.
The standard inflation rider used to be a 5% compound increase, which would double your daily benefit limit in 14 1/2 years. Premiums for that type of rider have increased 30% to 60%, McAree says, and some insurers are no longer offering it. The best you can get from some carriers is a 3% compound inflation protection rider, she says.
5. Limited-pay policies disappearing
Limited-pay products let you pay off the policy over a certain period, such as 10 or 20 years. After that, you've got coverage and owe nothing in premiums.
McAree says John Hancock, Genworth, TransAmerica and MassMutual have all stopped selling 10-pay products -- policies you can pay off in 10 years.
6. Tougher to qualify for long-term care insurance coverage
The application process for long-term care insurance used to be quick and easy.
"When I go back 37 years ago, one company had an 8 1/2 by 11-inch piece of paper -- that was their application," Gordon says.
Now insurers are requesting more detailed health information. "A lot of carriers are starting to ask for physician records for younger people," says Steve Casto, founder and president of Strategic Wealth Solutions, Inc. in Omaha, Neb. Until recently, that hadn't been the case for applicants in their 40s and early 50s, he says.
Genworth will require blood and lab tests for applicants for a new long-term care insurance product it plans to introduce in 2013, and it will take gender into consideration when pricing policies. Traditionally, long-term care insurers did not require lab work, and they rated men and women the same.
7. Costlier coverage
Prices for new policies have increased by as much as 17% in the last year, according to the American Association for Long Term Care Insurance, which analyzed premiums for the most popular policies offered by 10 leading insurers.
"It's really about getting the right price point for the risk that we're taking on," Zabel says.
Genworth recently reduced discounts for spouses to 20% from 40%.
Despite all the changes, McAree says she thinks long-term care insurance is here to stay. Insurers, she says, are making the necessary adjustments to remain in the industry, and some of those that left the market could return eventually.
"I wouldn't be nervous about it," she says. "Insurance companies have gone in and out of markets for years."
The original article can be found at Insurance.com:Leaner and meaner: 7 long-term care insurance changes you need to know