Leaked Documents Show Uber's Cost Structure, Best-Performing Cities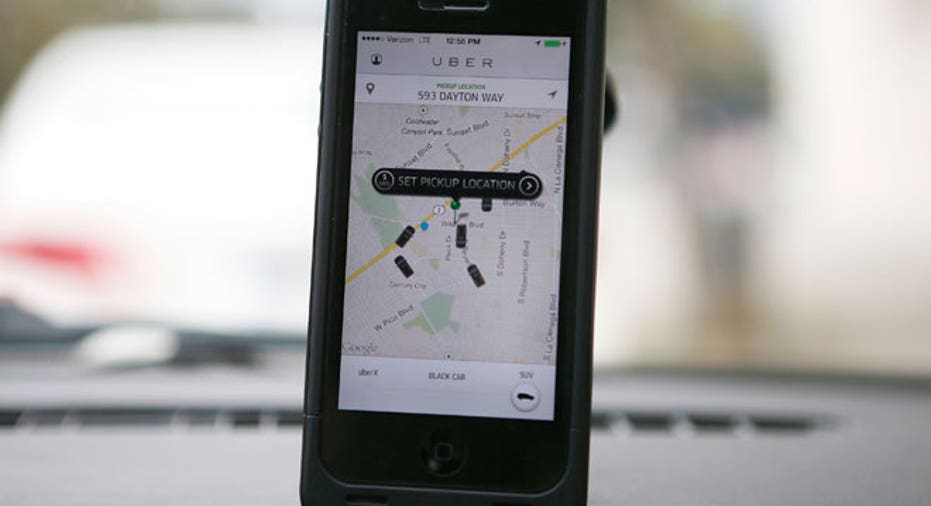 FOXBusiness.com has obtained leaked documents that Uber is using to persuade investors to participate in its Uber China financing.  The global ride-sharing company is close to finalizing a round of at least $1 billion that would value Uber China at more than $7 billion, according to a source with direct knowledge of the matter.
FOXBusiness.com has also learned that the company is telling potential investors that Uber China will be spun off as a separate business that could IPO before Uber.
The documents show that Uber's "net present value," a projection of cash flows, is $4.9 billion in Shanghai, $2.2 billion in Guangzhou and $1.8 billion in Shenzhen.
While Uber is the dominant car service app in the United States, it has a lesser market share in China, due to competition from services like Didi Kuadi.
Uber is also showcasing its "contribution margin" in various cities, a measurement of each region's profitability. The company's "contribution margin" is at 11.1% in Stockholm and Johannesburg and 10.1% in San Francisco. Other top cities include London, Charleston, Melbourne, Washington DC and New York. The breakdown shows that Uber pays roughly 80% of what it generates from gross bookings in driver commissions.
Uber is the world's most valuable startup with a $50 billion valuation. Its long list of investors include Google Ventures (NASDAQ:GOOGL), Blackrock (NYSE:BLK) and Goldman Sachs (NYSE:GS).
Uber declined to comment.
Below are the specific data points obtained by FOXBusiness.com and given to the company's investors.
Document 1: City Profitability (Mar-2015)
Selected Cities                            Contribution Margin
Stockholm                                                  11.1%
Johannesburg                                              11.1%
San Francisco                                             10.1%
London                                                        9.7%
Charleston                                                   9.5%
Melbourne                                                   9.3%
Washington DC                                           9.3%
New York                                                    9.2%
Boston                                                         9.1%
Paris                                                            8.7%
Chicago                                                       7.0%
Sydney                                                        6.4%
Atlanta                                                         5.4%
Mexico City                                                 4.9%
Miami                                                          4.4%
Baltimore                                                     4.1%
Minneapolis                                                 4.1%
Houston                                                       4.1%
Phoenix                                                       3.8%
Seattle                                                         3.5%
Note: margins adjusted for uberPOOL promotions
Document 2: Selected City NPVs
Selected City NPVs (net present value)
Shanghai
NPV: $4.9bn
Guangzhou
NPV: $2.2bn
Shenzhen
NPV: $1.8bn
Document 3: City Contribution Margins
San Francisco         Today
Gross Bookings       100%
Driver Commission    (78.1)%
Safe Rides Fee          5.0%
Driver Incentives        (1.4%)
Returns                    (0.4%)
Net Revenue           25.1%
Payment Fees           (2.4)%
Mobile (Net)               (0.2)%
Network                    (0.3)%
Other COGS             (1.9)%
Sales & Marketing     (2.9)%
Insurance                 (3.5)%
Other Opex               (3.8)%
Contribution Margin    10.1%
London                    Today
Gross Bookings       100%
Driver Commission    (80.0)%
Safe Rides Fee          0.0%
Driver Incentives       (1.6%)
Returns                    (0.8%)
Net Revenue            17.6%
Payment Fees           (1.5) %
Mobile (Net)               (1.0) %
Network                    (0.2)%
Other COGS             (0.6)%
Sales & Marketing     (3.5)%
Insurance                  (0)%
Other Opex               (1.1)%
Contribution Margin 9.7%
Shanghai                 Launch
Gross Bookings       100%
Driver Commission    (80.0)%
Safe Rides Fee          0.0%
Driver Incentives       (138.8)%
Returns                    (0.3%)
Net Revenue            (119.2%)
Payment Fees           (1.0) %
Mobile (Net)               (5.6) %
Network                    (0.8)%
Other COGS             (1.2)%
Sales & Marketing     (15.3)%
Insurance                  (7.0)%
Other Opex               (7.6)%
Contribution Margin (157.6%)