Leading with Optimism: Three Simple Techniques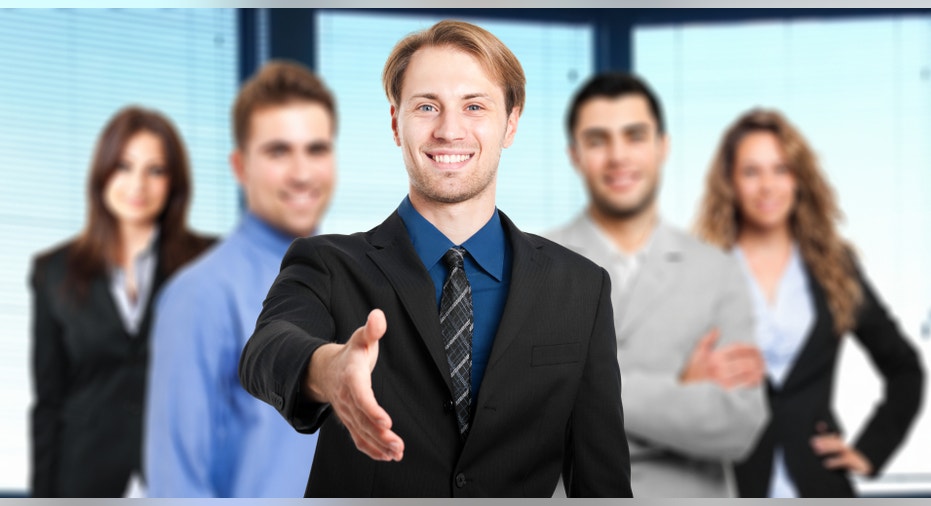 In a world dominated by negativity finding the positive isn't easy, but researchers show it's well worth the effort! The challenge is finding ways to proactively seek out the positive in our lives every single day and make spotting the positive a habit! What better time than the start of the new year!
As you navigate your day over the course of this week consider trying out some of these scientifically tested techniques for creating a more positive and productive work environment!
1. Launch The Day Positive!
Thousands of years of philosophical discourse and decades of academic research have shown that happiness truly is a choice! And happiness starts with a positive mindset! However, with all the pain and suffering in the world compounded by the constant barrage of negative news stories, getting yourself into a positive frame of mind can be an uphill battle. Yet this is a battle you can choose to win.
Consider that in a study conducted by happiness researchers Michelle Gielan and Shawn Achor in conjunction with media mogul Ariana Huffington they found just three minutes of negative news in the morning will increase your chances of having a negative experience over the course of your day by 27%.
Putting Theory into Practice: The way you begin your day is up to you and it will set the tone for how positive the day will go. Start every day by spotting and then sharing some good news! Stay away from the negative and start off by perusing sites that center around your hobbies or those that focus on positive news like HooplaHa and Happify. The idea is to get yourself in a good frame of mind to launch your day. Then work on creating a ritual of opening every conversation, interaction, and meeting on a simple positive note. It could be sharing that positive news you read in the morning or something as simple as sharing the moment a person let you cut in traffic on your morning commute. I don't care what it is, just own your day and launch positive!
2. Touch a Friend!
We can all get by on a little help from our friends! Social support has long been known as the greatest buffer of stress and the best predictor of happiness. The fact is we are social creatures! We need each other for comfort and support, so be sure to tap your network on a regular basis! According to researchers in an article published in the journal Psychiatry: "The effect of social support on life expectancy appears to be as strong as the effects of obesity, cigarette smoking, hypertension, or level of physical activity"
Putting Theory into Practice: Reach out and touch a friend each and every day. Whether it's a ping on social media, an e-mail to check-in, a text with a funny emoticon, or a quick phone call on your commute home, make the effort. The best way to keep your support group active and engaged is to schedule regular get-togethers! If you are looking to join a group consider volunteering with your church or a local nonprofit. Whatever direction you choose the key is to schedule these get-togethers as reoccurring events on your calendar. Trust me, if it's on your calendar it's more likely to get done. This January take the opportunity to both reconnect with old friends and spend time creating bonds with new ones every chance you get! Your health and happiness depends on it!
3. Catch them in the Act!
We've all seen the Liberty Mutual ad campaign where people are inspired by the kind acts of others. The only thing missing is the observers didn't say anything! Both in our personal and professional lives we spend the majority of time ruminating on what people did wrong and often intervening to stop it. We seem more comfortable condemning the bad than confirming the good! Giving can be as powerful as receiving, so step-up and take notice when someone does something nice for someone else as it will help spread kindness that will ultimately come back around. Remember, just as important as the kind act itself is reinforcing that kind act!
According to Harvard researcher Francesca Gino "Receiving expressions of gratitude makes us feel a heightened sense of self-worth, and that in turn triggers other helpful behaviors toward both the person we are helping and other people, too." And, there is a positive bottom line effect too! In her research Gino found that bosses who expressed gratitude to employees saw a 50% increase in productivity!
Putting Theory into Practice: Every single day scan your surroundings for a positive act! Look for those wonderful people who go out of their way to make the lives of others easier, yet don't get much recognition for it. Set a reminder on your phone or post a note in your workspace that reads "Did I Catch Someone Doing Something Right Today?" When you see a kind act be sure to send an e-mail, make a post on social media, or hand write a personal note. The bottom line is to let them know!!! This is the path to achieving your greatest happiness, and best year ever!