Launching a Mobile Marketing Campaign: Easier Than You Think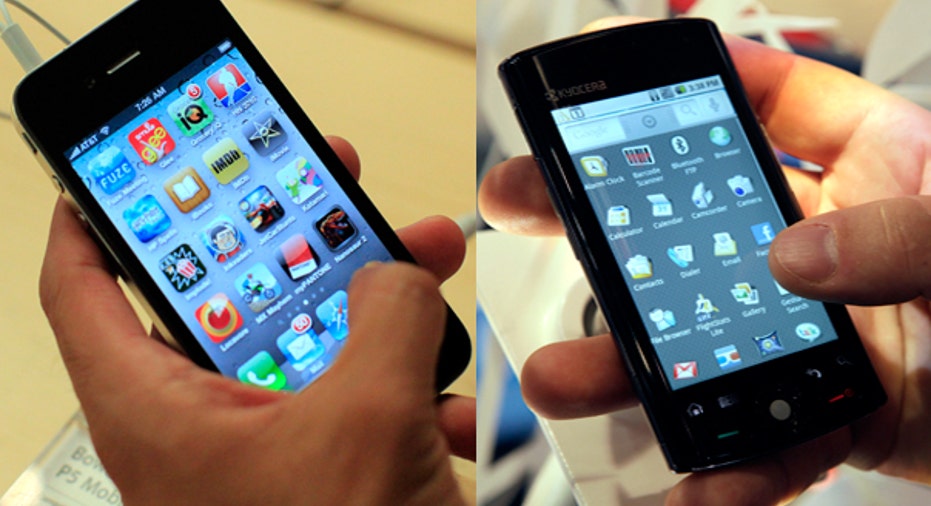 With the number of smartphone owners only expected to grow, small business owners need to take advantage of their adverting and marketing potential.
But harnessing the advertising opportunities on these burgeoning devices can be difficult for small business owners. From sending text advertisements to optimizing a website for an on-the-go audience, mobile marketing has its own set of challenges separate from online advertising.
"Everyone and their brother are changing their old-style flip phones to smartphones," said Jon Wuebben, author of "CONTENT IS CURRENCY: Developing Powerful Content for Web and Mobile." "There are a lot of things you couldn't do on the phone that you can now do." Despite the increasing trend among consumers, Wuebben claimed about 80% of small businesses don't have a mobile marketing strategy.
A non-existent mobile marking plan means small business owners are missing out on an opportunity to engage with existing customers and land new ones. But all is not lost. Here are four steps that Wuebben identified as ways to help create and execute an effective mobile marketing campaign:
Step No. 1: Making Your Site Mobile Friendly
Surfing the web on a mobile phone is entirely different than searching on a computer. Screen real estate is limited, which means a small business has to reduce the amount of text that appears on its mobile page.
According to Wuebben, the easiest way for WordPress made websites is to use the company's plugin that creates a mobile version of the existing website. Others can use Google's (NASDAQ:GOOG) has a tool to optimize a website for smartphones.
There's a host of companies that specialize in making websites searchable on mobile devices, said Wuebben.  "For the company, it's the first and foremost thing they need to do, and it's the easiest thing to do."
Step No. 2: Advertise Through Mobile Phones
Advertising on customers' smartphones is proving to be an effective way to garner interest and business, according Wuebben, who said consumers are more responsive to these ads and that they are clicking through in greater numbers.
So how should a small business advertise on a smartphone?  There's a lot of different choices: "Text ads and banner ads are a really good opportunity to test some ads and offers an inexpensive way to get started," said Wuebben.
Step No. 3: Send Text Ads
Sending customers text ads is an inexpensive way to get increased business as well as create some loyalty among consumers, according to Wuebben. "It's a great way for companies to connect." In addition to using the businesses' list of customer contacts to send texts ads, there are firms that sell databases of targeted consumers a small business may want to reach out to.
Wueeben suggested small business owners send discounts offers, an invitation to opt into a texting list or even a message to check out the company's social media site.
No. 4 Develop an App
There's an app for just about everything, so why not your business?  Offering an app can generate buzz about a business, and while it isn't the cheapest mobile market strategy, it can be an effective one. Developing an app can cost up to $20,000, an app can be an ideal way to connect with consumers and build brand awareness, said Wuebben.
When developing an app, make sure it is unique and will stand out in the saturated app market. Wuebben advised the app offer a cool game or a service that makes users' lives easier.