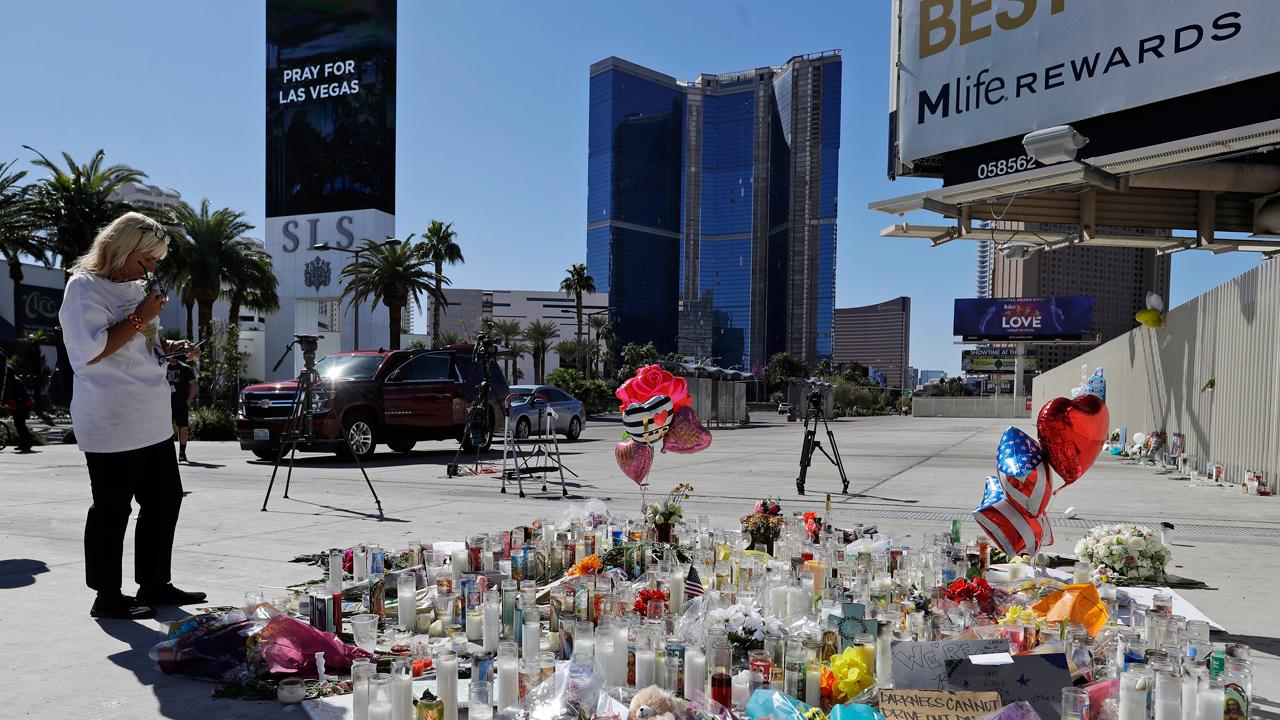 Donations to the Las Vegas Victims' Fund are pouring in, following a mass shooting at a country music festival late Sunday that left at least 59 people dead.
A GoFundMe page set up by the Clark County Commissioner has raised a total of more than $4 million by nearly 60,000 people in just one day.
On Monday afternoon, MGM Resorts International (NYSE:MGM), the parent company of Mandalay Bay, the hotel and casino where the shooter opened fire from the 32nd floor, announced it would donate $3 million to aid the victims of the shooting and organizations that provide support to first responders through its MGM Resorts Foundation.
"With this donation, we hope to make a difference to those who were harmed, and those who are left behind. We also wish to recognize the awesome contributions of first responders, not just here in Las Vegas but around the United States, who give so completely of themselves when disaster strikes," Jim Murren, chairman and CEO of MGM Resorts, said in a statement.
A private citizen also donated $500,000 to the fund and famed entertainer Wayne Newton, also known as "Mr. Las Vegas," and his wife contributed $100,000, Clark County Commissioner Steve Sisolak said at a press conference on Tuesday.
Residents of Las Vegas have also come together to help those affected by the shooting—the deadliest in modern U.S. history—by dropping off food and supplies on the campus of the University of Nevada and donating blood.
"We need a lot more a lot more resources, we're going to need a lot more money," Sisolak said. "We've got individuals that are going to need future surgeries and help and so forth moving forward."
Sisolak added that people wishing to contribute can also donate money by writing checks to the Las Vegas Victims' Fund and mailing it to the county office, the commissioner's office or the sheriff's office.