Larry Summers May Have His Heart Set on Fed Chief Post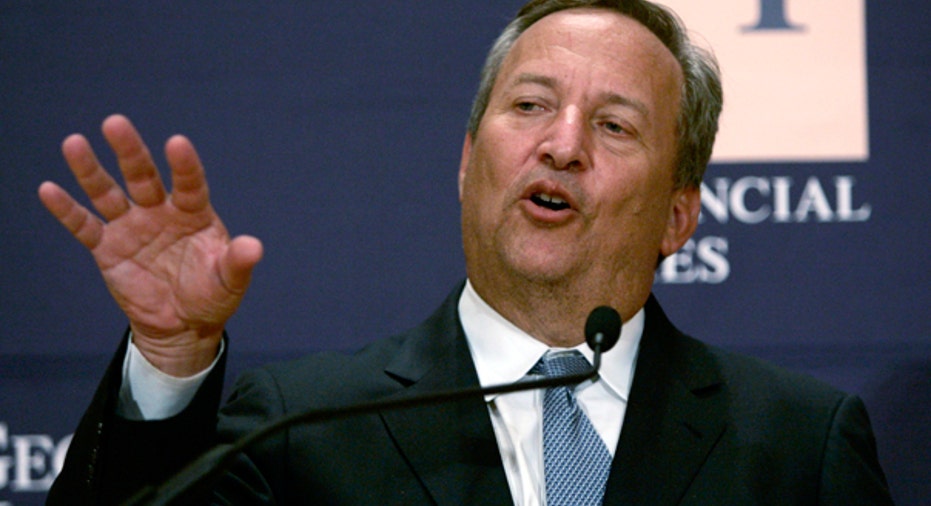 Some friends of Larry Summers believe the brilliant but prickly economist is more than a little interested in taking Fed chief Ben Bernanke's job, according to a published report.
Of course, just because Summers would like to throw his hat in the ring doesn't mean he will ultimately be tapped to run the world's most powerful central bank.
In fact, Summers is among a host of people said to be on the short list to replace Bernanke if he steps down in January, and the former president of Harvard University is seen as less likely than Janet Yellen, current vice chair of the Fed, and other candidates.
Still, Summers is in frequent contact with President Obama and the two explicitly discussed he could become chairman of the Federal Reserve in a private conversation at the end of 2010, The Wall Street Journal reported.
It's not clear how strongly Obama suggested he might choose Summers, 58, who was then leaving the White House as director of the National Economic Council, the paper said.
While Summers is widely respected as a very bright economist who has ample government experience, his temperament has led some to question how he do in the collegial atmosphere of the Federal Reserve.
"He's the guy who comes into the room and says he's the smartest guy in the room. In fact, he is the smartest guy in the room -- except you don't want someone to tell you that," David Jones, president of DMJ Advisors and a former Fed economist, said in a recent interview.
Associates and current and former colleagues of Summers varied on his current interest in the Fed post, with some telling the Journal he's "hellbent" on becoming chairman and others describing him as "apathetic" after having been passed over in early 2010 when Obama decided to reappoint Bernanke.
In addition to Yellen, other potential nominees include former Fed vice chairs Alan Blinder, Roger Ferguson and Donald Kohn; former White House economic advisers Christina Romer and Austan Goolsbee and Bank of Israel chief Stanley Fischer.