Larry Nassar: Ex-USA Gymnastics doctor pleads guilty to child porn charges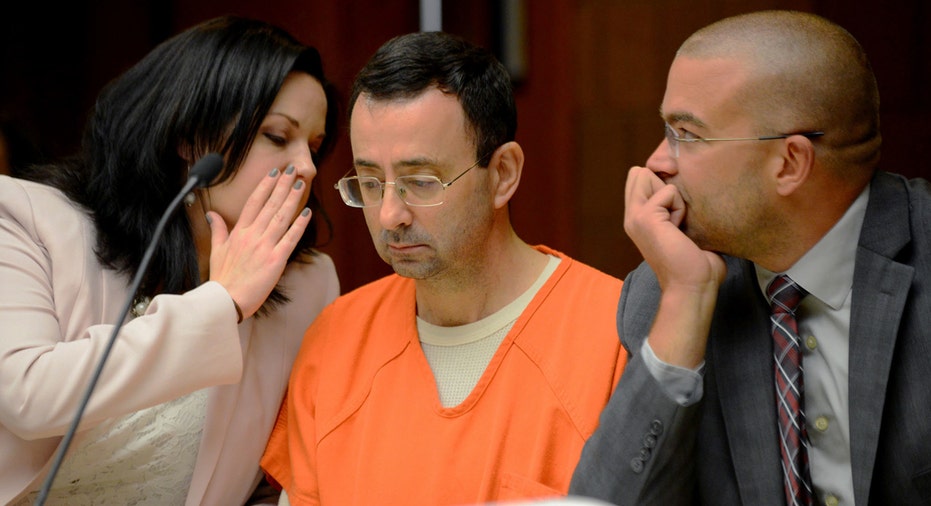 A sports doctor at the center of a wide-ranging sexual abuse scandal pleaded guilty in a Michigan federal court on Tuesday to multiple child pornography charges, according to court documents.
Larry Nassar, once a team doctor for Olympians at USA Gymnastics and a former employee at Michigan State University, pleaded guilty to receiving child pornography, possession of child pornography and destruction and concealment of records, according to a plea agreement filed at the U.S. District Court for the Western District of Michigan in Grand Rapids.
Nassar originally pleaded not guilty in December 2016, court records show. An attorney for Nassar did not immediately respond to a request for comment on Tuesday.
More than a dozen female athletes sued Nassar in January, saying he sexually assaulted them under the guise of medical examinations over two decades when most were minors.
The lawsuit says Michigan State University failed to act on complaints about Nassar from two of the plaintiffs in 1999 and 2000.
It also says USA Gymnastics, the U.S. governing body for the sport, failed to alert Michigan State when it learned about Nassar's alleged misconduct in 2015.
In response to abuse allegations, USA Gymnastics launched an investigation resulting in a report last month calling for prioritizing athlete safety over medals.
Both receiving and possession of child pornography are punishable by between five and 20 years in prison and a fine of up to $25,000. Destruction of records is punishable by up to 20 years in prison and a fine of up to $25,000.
Between 2003 and 2016, Nassar "knowingly possessed thousands of images and videos of child pornography," Tuesday's plea agreement said.
In September 2016, when Nassar was aware that law enforcement was investigating him, he paid a computer service store to erase the contents of his laptop. He also threw away a number of hard drives, which were later recovered by authorities.
He took these actions "with the intent to impede and obstruct" the investigation, the plea agreement said.
In return for the plea, federal authorities agreed not to prosecute Nassar for sexual exploitation and attempted sexual exploitation of children for an unspecified incident alleged to have happened in Nassar's swimming pool in 2015 involving two unidentified children, the plea agreement said.
Authorities will also not prosecute Nassar for engaging in illicit sexual conduct in foreign places for unspecified incidents that allegedly happened between 2006 and 2013 with two unidentified children, the plea agreement said. (Reporting by Timothy Mclaughlin in Chicago; Editing by Matthew Lewis)