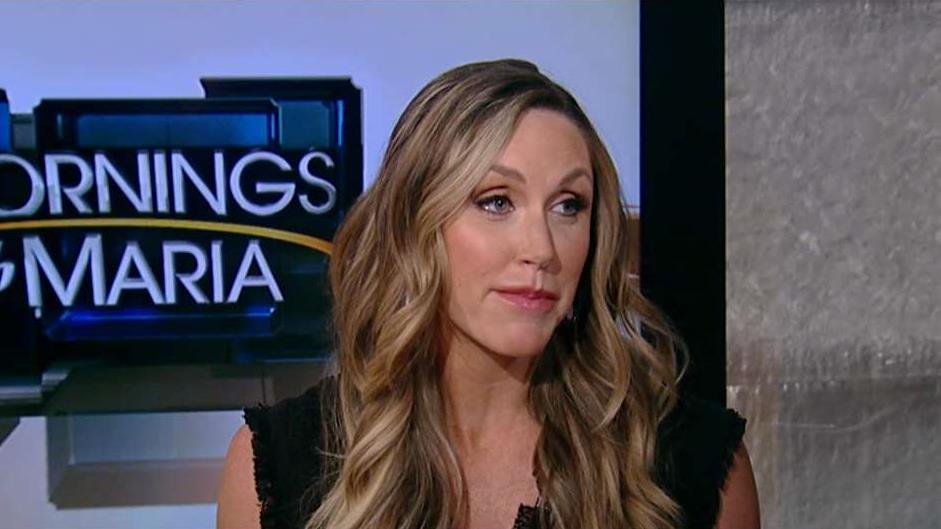 Actor Dwayne "The Rock" Johnson is once again hinting at a 2020 presidential run.
"I think the 'people's president' has a really nice ring to that. I'll just say that," Johnson said at Comic Con in Los Angeles this weekend.
But Lara Trump, senior advisor to the Trump for President 2020 campaign, tells FOX Business while she's curious to see who her father-in-law's potential opponent will be, her message to Johnson is: "It's not as easy as it looks."
"I would tell 'The Rock' get ready. Strap on the big boy pants because they are coming after you. They are coming after your family. We all know that very well. But it's a lot of work. It's not a joke. This is serious business and my father-in-law has taken it very seriously – running for the presidency, being the president. It's a very big deal so get ready," Trump told Maria Bartiromo on "Mornings with Maria."
Johnson, who is a registered Independent, told Vanity Fair in November 2016 that a campaign "would be a great opportunity to help people." He later said during a GQ interview in May that running for president was "a real possibility."
"The second you get involved in politics. It doesn't matter what side you're on. Half the country loves you and half the country hates you. And so I would tell 'The Rock' seriously, seriously think about it because he seems to have a great career going and some of his fans might not like that," Trump said.