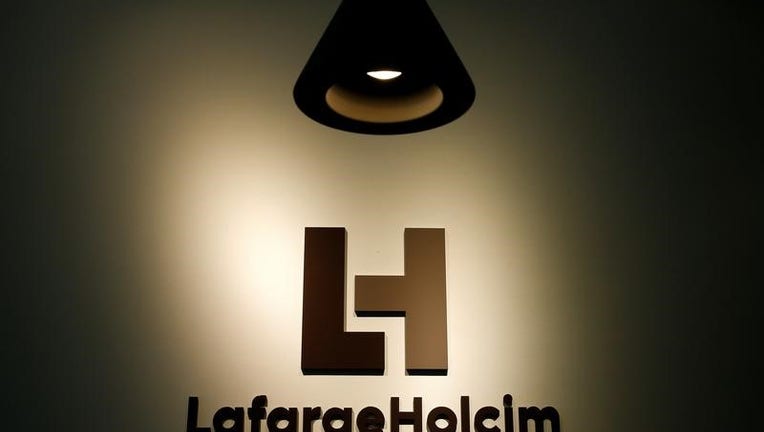 Building materials group LafargeHolcim lowered its profit target for the medium term on Friday, overshadowing its proposal to increase its dividend by a third and buy back its own shares.
The world's biggest cement maker, created by a merger of France's Lafarge and Switzerland's Holcim last year, announced plans for up to 1 billion Swiss francs ($993 million) in share buybacks and held out the prospects for special dividends, part of an increased focus on shareholder returns.
Chief Executive Eric Olsen said improved cash returns were a "key promise we are making good on, it was at the core of the merger and one of the things we are going to change."
But after an initial rally, LafargeHolcim stock slipped back as concerns about lower earnings guidance hit sentiment. At 1230 GMT the stock was down 1 percent, although it is up around 8 percent over the year so far.
The company now expects to reach operating earnings before interest, tax, depreciation and amortization of 7 billion Swiss francs by 2018, down from the previous goal of "at least" 8 billion francs. Markets had been expecting a reduction.
"The company has quite clearly reduced its operating targets at the EBITDA level and also said it expects free cash flow to be lower," said one Zurich trader.
"On the other hand the management wants to win favor by increasing the dividend and buying back shares. It seems the first concern has a higher weighting at the moment."
LafargeHolcim said the cut to its outlook reflected a spate of sell-offs since the merger, which has seen it exit countries such as Chile and Vietnam, as well as the impact of unfavorable currency movements.
Olsen said he was confident about reaching the lower target identifying an improvement of up to 1 billion francs in operating EBTIDA as subdued markets like Australia, Nigeria and Malaysia recovered.
Extra cost savings of 200 million francs and the remaining synergies from the merger would also help, he said.
A potentially bigger prize could be the United States -- along with India its largest market -- where president-elect Donald Trump plans to rebuild the country's crumbling roads and bridges.
"The U.S. has under-invested in infrastructure for many years and we are pleased to see that the topic is really coming on the table with concrete plans," Olsen said.
"Between the commitments to increased funding of infrastructure projects and increased residential growth we are very confident for the U.S. going forward."
($1 = 1.0074 Swiss francs)
(Additional reporting by Rupert Pretterklieber; Editing by Michael Shields/Keith Weir)