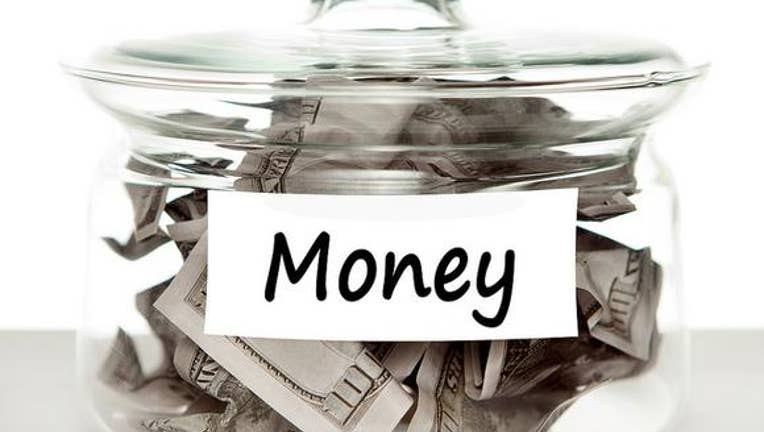 The absence of wage growth even as the U.S. jobs market has tightened in recent months has been portrayed as something of a mystery, a quandary that has vexed and perplexed economists and policy makers alike.
But it's really not that complicated.
"Coming out of the (2009) recession it's been a very slow, cautious type of recovery as opposed to past recoveries," said Martin Mucci, president and CEO of Paychex (NASDAQ: PAYX), which provides payroll and employee benefits services to small-to medium-sized businesses.
That's the picture from 30,000 feet. Down at ground level there are a handful of very practical reasons why American workers haven't seen their take home pay rise in tandem with a string of strong monthly job creation numbers that have helped lower the headline unemployment rate to 5%, a seven and a half year low.
As health care costs have risen more companies have been forced to siphon profits away from wages and divert them to their employees' health care benefits to help defray the costs for medical and pharmaceutical coverage. Some workers might actually prefer the added health benefits – and the security that comes with it -- to an increase in take home pay.
The number of Americans who are working part-time now stands at 9.1%, a 3% increase in the past two years, according to Paychex's data. Workers laid off during the recession are relieved to return to the workforce in almost any capacity, and if that means on a part-time or temporary basis so be it.
But many of those part-time workers would prefer to be working full-time, a situation that has contributed to the so-called slack in the labor market. As long as a surplus of part-time workers seeking full-time work exists, employers don't have to significantly raise wages to fill full-time positions.
Wages have also been held low by globalization, an issue that's plagued American workers for decades. It's almost always cheaper for companies to move their operations overseas where wages are far lower than in the U.S. Companies that choose to stay in the U.S. claim they have to keep wages low to remain competitive with their rivals who have moved overseas. And U.S. workers are often afraid to complain because if they do the company could potentially move their jobs overseas.
A significant decline in the influence of unions in recent decades has also contributed to holding down wages because workers don't have as much bargaining power as they did when unions held a far more influential role in U.S. labor markets.
Gary Chaison, professor of Industrial Relations at Clark University, said he fears the overall recovery is "illusory" because the quantity of the jobs being created has overshadowed their lack of quality. In other words, there are lots of jobs being created but they aren't the good paying, fulltime jobs that spur consumer confidence and help drive up consumer demand.
"I tend to think the recovery we have doesn't stand up if you look beyond the surface. More jobs doesn't necessarily mean it's a recovery," said Chaison. "I think we have to look at the quality of those jobs."
Chaison and Mucci agree that wage growth – and the overall economic recovery, for that matter – will hinge on rising consumer sentiment which ultimately leads to additional spending and increased demand for goods. To fill that demand employers will have to hire more workers and they will have to raise wages to keep quality employees and attract others.
"So much relies on increased consumer sentiment and demand," Chaison said. "If there's a belief (among consumers) that we are recovering than a recovery will follow."
"You have to increase the demand for my service," said Mucci. "What drives that will be consumer confidence." A consumer who is confident that his job is secure and that he might even find a better job is far more likely to go out and spend, Mucci explained.
Mucci suggested it's just a matter of time before wages rise to meet growing demand for workers. And when that happens, employers "will have to raise wages as the market gets tighter for applicants. But right now they're being careful."
There are signs that the pieces are slowly starting to fall into place for wage growth to gain momentum.
A survey conducted by the National Association for Business Economics released earlier this week found that 49% of firms reported raising salaries or wages in the fourth quarter, the strongest response in over a decade.  And the wage increases came despite weaker sales and profits than in the third quarter.
"Wage and salary increases are becoming more widespread, according to panelists in the January 2016 NABE Business Conditions Survey, even as sales growth and hiring at their firms flatten and they trim their expectations for expansion in the overall economy," said NABE President Lisa Emsbo-Mattingly, director of research, Global Asset Allocation at Fidelity Investments.
"Nearly half of respondents—the largest share in over a decade—say their firms had increased pay in the past three months, and an even higher share anticipates pay to go up in the first quarter of 2016."