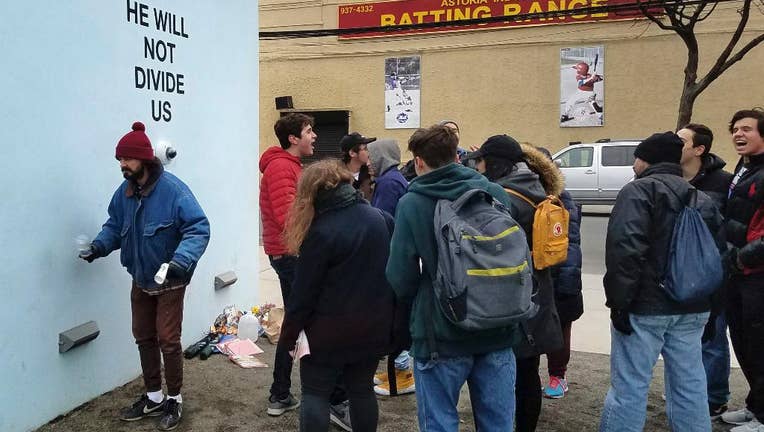 Actor Shia LaBeouf (SHY'-uh luh-BUF') has spent the first few days of Donald Trump's presidency swaying, dancing and chanting, "He will not divide us," in front of a live camera outside a New York City museum.
The livestream from outside the Museum of the Moving Image in Queens is for a participatory public art project LaBeouf and two collaborators intend to have running 24 hours per day for the next four years.
The scene in front of the livecam has ranged from lively, with scores of young people dancing and clapping, to lonely late at night.
On Inauguration Day, actor Jaden Smith was in the crowd.
LaBeouf says everyone's invited to join in.
People have shown up periodically to flash "Make America Great Again" signs.