Kushner Family Puts Brakes on Talks to Buy Miami Marlins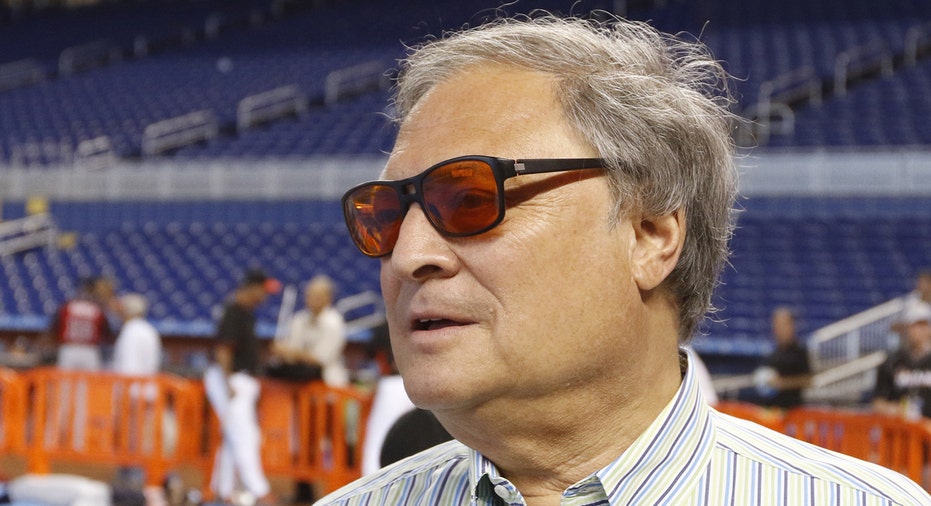 The Kushner family, which has close ties to the White House, has put the brakes on its negotiations to buy the Miami Marlins because of a report team owner Jeffrey Loria may be nominated by President Trump to become ambassador to France.
Joshua Kushner, whose older brother is an adviser to the president, has a preliminary agreement to buy the Marlins. But in a statement released late Wednesday by Kushner's brother-in-law, Joseph Meyer, the family expressed concern the sale might "complicate" the ambassadorship appointment.
"Although the Kushners have made substantial progress in discussions for us to purchase the Marlins, recent reports suggest that Mr. Loria will soon be nominated by the president to be ambassador to France," the statement said. "If that is true, we do not want this unrelated transaction to complicate that process and will not pursue it. The Kushners remain interested in purchasing a team and would love to buy the Marlins at another time."
The New York Post reported Wednesday that Loria, a New York art dealer, is likely to be the next French ambassador. The report named him as one of four people selected by White House chief of staff Reince Priebus for top diplomatic posts.
Loria is a longtime major contributor to the Republican National Committee, which Priebus led until taking the job with Trump. Fundraising records show Loria gave $125,000 last fall jointly to the Trump campaign and RNC.
It has long been a presidential tradition to reward generous political donors with plum ambassadorships.
The statement from the Kushners was the first public confirmation of their negotiations with Loria.
"Our family has been friends with Jeff Loria for over 30 years, been in business together, and even owned a Triple-A baseball team together," the statement said. That team was in Oklahoma City.
Joshua Kushner, 31, is a New York City businessman and investor and part of the real estate family that also includes Jared Kushner, Trump's son-in-law and adviser.
The Marlins haven't commented. Team president David Samson said he would speak Friday about the status of sale negotiations.
Other parties are also interested in buying the Marlins, and Loria might reopen negotiations with them.
Jared Kushner, who is married to Ivanka Trump, is not believed to part of the recent effort to the buy team. Neither is the Kushners' father, Charles, who ran the family real estate firm until he went to prison for tax evasion, making illegal campaign contributions and witness intimidation.