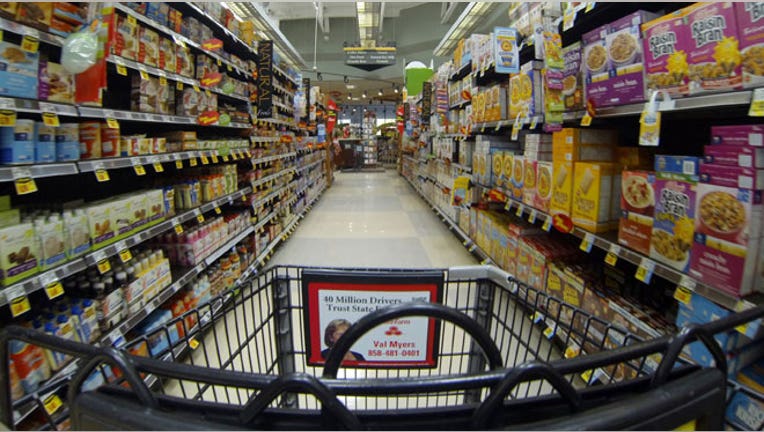 Kroger Co, the biggest U.S. supermarket operator, said it would buy online grocery and nutrition products retailer Vitacost.com Inc for about $280 million to strengthen its online retailing business.
The $8 per share offer represents a 27.3 percent premium to Vitacost shares' Tuesday closing of $6.28 on the Nasdaq.
Shares of Vitacost rose 40 percent to $8.80 in premarket trading, indicating that some shareholders were expecting a higher offer.
Korger, whose shares were up marginally, said it would finance the transaction with debt and reaffirmed its earnings outlook of $3.19-$3.27 per share for fiscal 2014.
Consac LLC, a major Vitacost.com shareholder, in February asked the retailer's Chief Executive Jeffrey Horowitz to put the company on sale.
Vitacost has reported losses for the past 15 quarters and had an annual revenue of $382.7 million in 2013.
Vitacost sells vitamins, herbs, supplements, sports nutrition and beauty care products and organic foods to about 2.3 million active customers, Kroger said.
Kroger said it would use Vitacost to enter new markets and new channels, along with its Harris Teeter's online order and pick-up service.
Kroger completed the purchase of North Carolina-based Harris Teeter Supermarkets for about $2.5 billion on Jan. 28, adding more than 200 supermarkets to its network.
For supermarket operators like Kroger, home deliveries of groceries and personal care products is becoming more important as customers increasingly prefer to buy everyday items online.
Wal-Mart Stores Inc last month unveiled aggressive plans to integrate e-commerce with its sprawling network of brick-and-mortar stores, and also appointed a head of its online business.
Wal-Mart reported online sales of $10 billion in 2013, less than 3 percent of overall sales. Ecommerce behemoth Amazon.com Inc had online sales of $67.85 billion in 2013 with 25.8 percent of the online market share in the United States.
Kroger's shares had closed at $49.53 on the New York Stock Exchange on Tuesday.