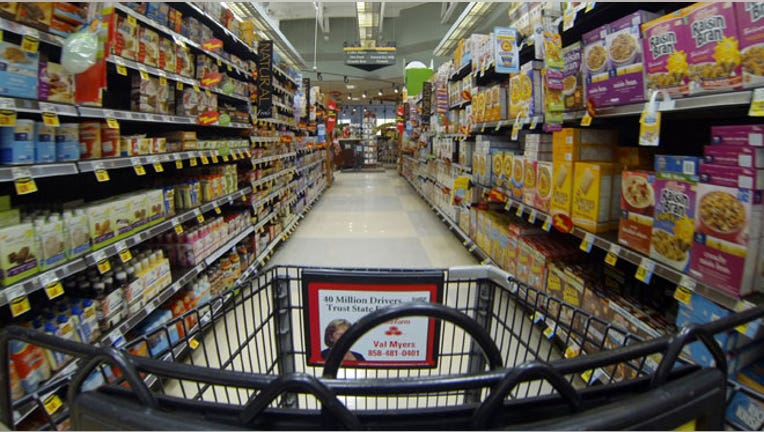 Kroger (NYSE:KR) reported an 8.7% decline in its fourth-quarter profit, but the grocery chain beat Wall Street expectations as sales came in strong.
The company said Thursday its net income fell to $422 million, or 81 cents a share, from $462 million, or 88 cents a share, a year earlier. Excluding an extra week of sales in the year-ago quarter and other items, Kroger's per-share earnings rose to 78 cents from 71 cents.
Sales declined 3.7% to $23.22 billion, but were up 4.8% when disregarding the additional week in fiscal 2012.
Identical-store sales for locations open at least 15 months climbed 4%, or 4.3% excluding fuel.
Analysts forecasted adjusted per-share earnings of 72 cents and total revenue of $23.14 billion.
As the owner of value-oriented grocery stores, Kroger has been able to stay ahead of the competition and maintain sales in the years following the recession. The company owns its namesake grocery stores in addition to Ralphs, Food 4 Less and other chains.
Kroger, the nation's largest supermarket company, completed a $2.4 billion deal to buy Harris Teeter Supermarkets in January, adding 200 higher-end stores to its portfolio.
The Cincinnati-based company is also weighing a possible bid for all or part of Safeway (NYSE:SWY), according to a report from The Wall Street Journal earlier this week. Cerberus Capital Management, a private equity firm that owns Albertsons and other grocery chains, is said to be offering $40 a share for Safeway.
Shares of Kroger rallied 2.3% to $44.70 shortly after the opening bell.